Bachelor alum Lauren Bushnell Lane has an "unexpected surprise"
Nashville, Tennessee – Former Bachelor contestant Lauren Bushnell Lane is expecting another bundle of joy!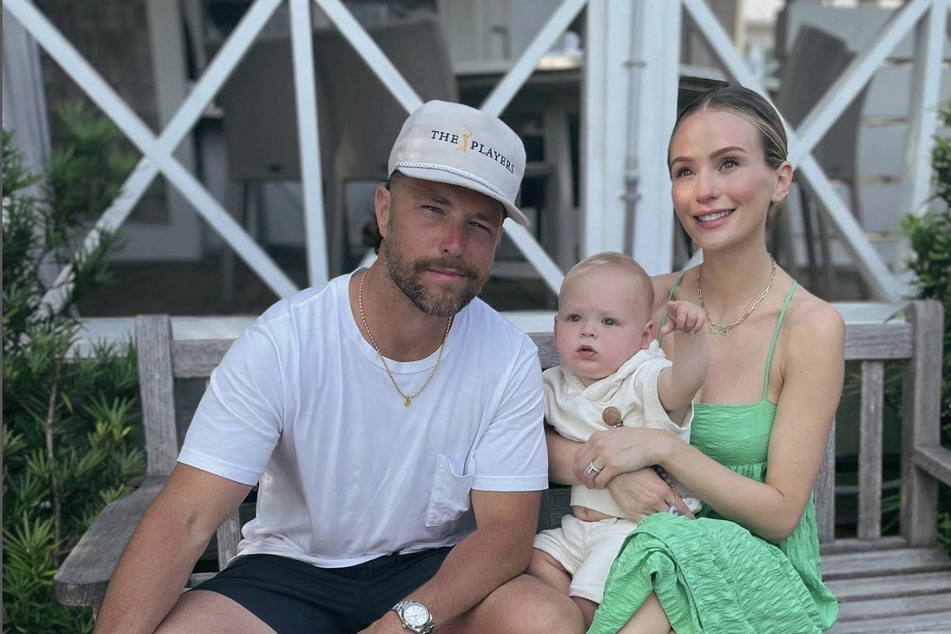 Lauren (32) and her country music star hubby Chris Lane (37) are expanding their family!
The Bachelor alumni confirmed her baby news to People, calling it an "unexpected surprise."
"To be quite honest, I've never been more shocked in my entire life," Lauren said of the pregnancy.
The couple welcomed their first child Dutton Walker Lane in June 2021. Though having two kids under the age of two comes with its challenges, the love birds are "so excited" for him to have a sibling.
"When he sees other babies and other kids, he just does not take his eyes off them. I know he's going to be so happy and so excited and such a good big brother," Lauren stated.
While Lauren and Chris always wanted two kiddos, they weren't exactly planning on having one now. Regardless, Chris said the unexpected baby news "brought us even closer when I didn't think that was even possible."
Lauren was on season 20 of The Bachelor, where she walked away engaged to then-lead Ben Higgins. The pair called it quits in 2017, and Lauren began dating Chris in 2019.
Wasting no time, the two got engaged and married that same year, and welcomed their first child in 2021.
Congrats to the couple on their exciting baby news!
Cover photo: Screenshot/Instagram/laurenlane