Bawitdaba? Kid Rock says Trump asked his advice on foreign policy
Washington DC - Bawitdaba? Singer Kid Rock said former president Donald Trump sought his advice on foreign policy matters at the White House.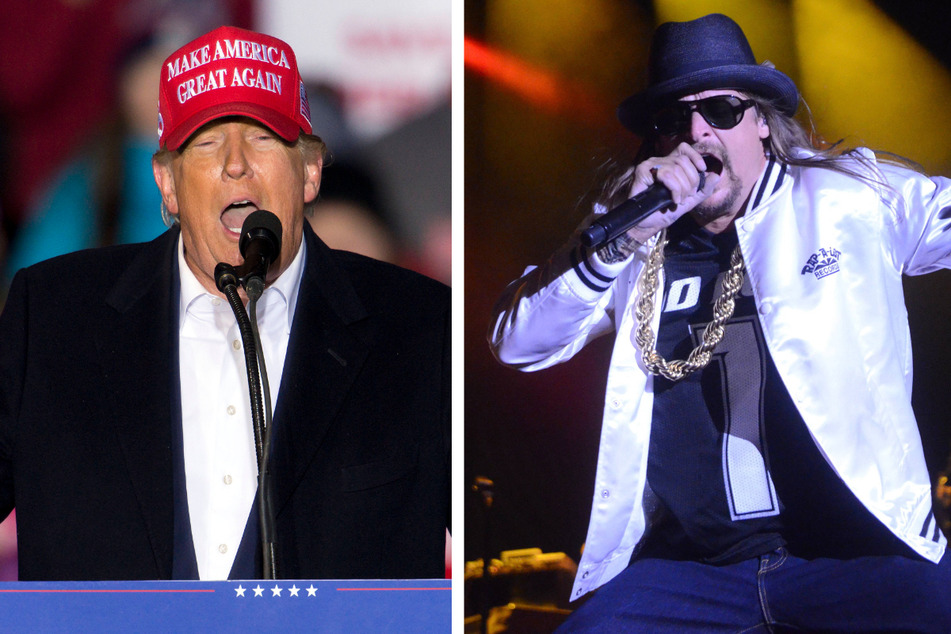 The Only God Knows Why singer said in a Fox News interview with Tucker Carlson Monday that he felt a bit out of his element when he was allegedly consulted by the former prez.
"We're looking at maps and s**t, and I'm like, 'Am I supposed to be in on this s**t?'" Rock told a cackling Carlson, who seemed equally taken aback by the unlikely scenario.
According to the 51-year-old rocker, he met the 45th president at the White House and has since become a golf buddy – when the pair isn't discussing the fate of the free world. That, according to Rock, included once being asked "what we should do about North Korea," which continues to test nuclear missiles.
"I'm like, 'What?'" Rock recalled. "'I don't think I'm qualified to answer this.'"
Born Robert James Ritchie, the musician also claimed Trump once asked his advice on a tweet he was composing that seemed to deal with matters in the Middle East. The original version, according to Rock's admitted paraphrasing, seemingly included a vague death threat that was cleaned up before the tweet was sent.
"Then it comes out and it's reworded and more politically correct," Rock said.
Rock told Carlson that he still gets phone calls from the former commander-in-chief, which he called "kind of mind-blowing."
He said he was first brought to the White House with a delegation that also included fellow Michigan-born musician Ted Nugent and former GOP vice presidential candidate Sarah Palin. Trump also hosted celebrities Kanye West, Kim Kardashian, and Beach Boys co-founder Mike Love.
Trump said on a podcast earlier this month that he's always been a music buff.
"I have an aptitude for music, can you believe that?" he said on the Full Send podcast. "During you know, over our lives, we take tests and aptitude tests and all this — I've always had a high aptitude for music. But I love great music."
Trump cited a couple of Broadway soundtracks and the 1978 Village People hit YMCA as tunes that come to mind.
Cover photo: Collage: Imago/ZUMA Wire