Beyoncé's daughter Blue Ivy looks just like her mom as she shares a cute moment with Jay-Z
San Francisco, California - The courtside seats at an NBA game are always a show unto themselves, with appearance from some of the biggest stars out there. But Monday's clash between the Golden State Warriors and the Boston Celtics featured two special guests that really stole the limelight.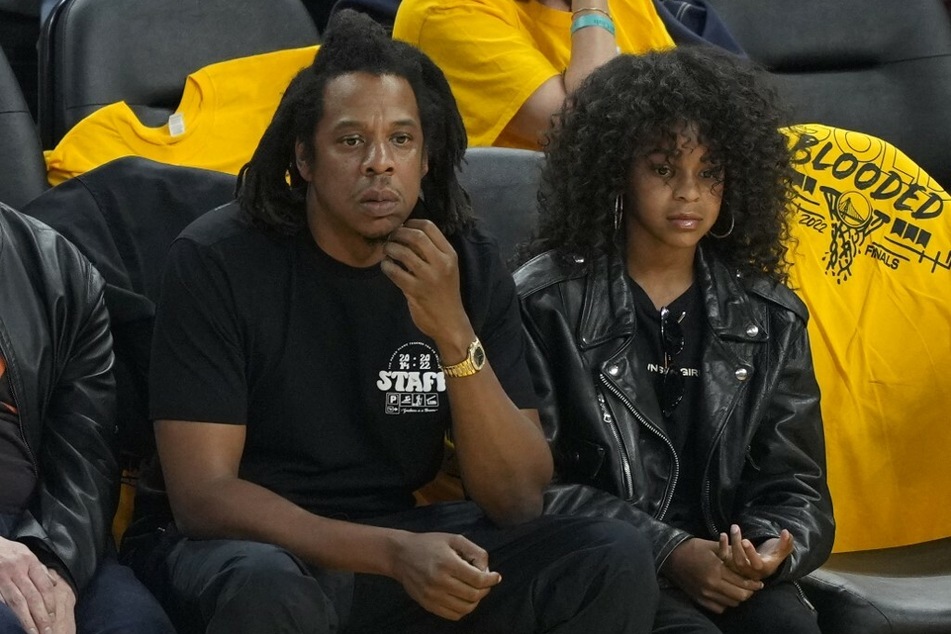 From sporting legends such as NFL Hall of Famer Terrell Jones and former Oakland A's pitcher Dave "Smoke" Stewart, to California Governor Gavin Newsom, there were plenty of notable names taking in the action at Game 5 of the NBA Finals.
But two celebrity attendees in particular got a lot of the attention. Hip-hop elder statesman Jay-Z was there to watch the Dubs take a 3-2 lead in the series – and he didn't come alone.
Seated next to him was daughter Blue Ivy, who at the age of 10 is already the spitting image of her mom, Beyoncé!
Blue Ivy's hilarious reaction to her dad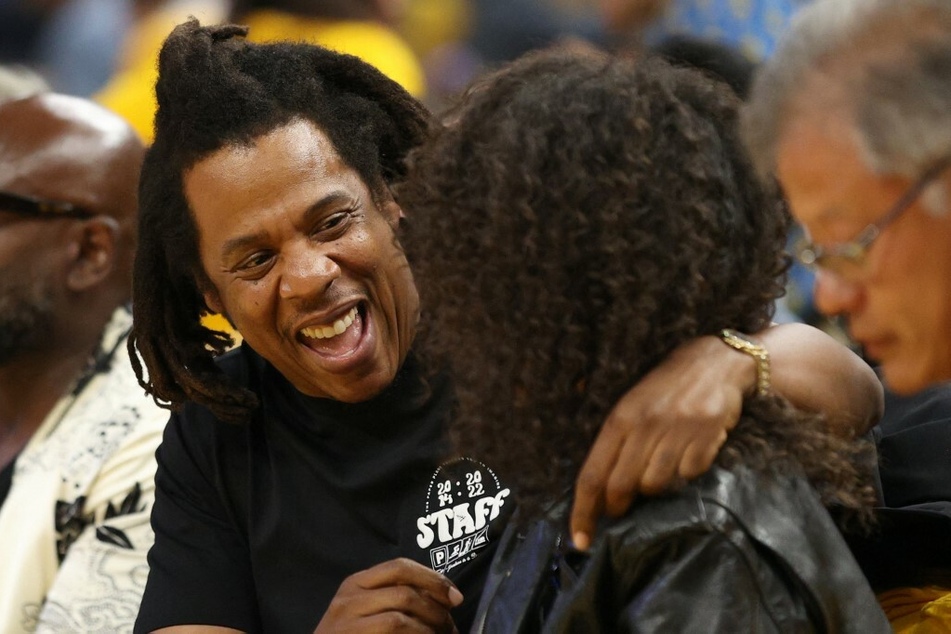 Dressed in a flashy leather jacket and wearing hooped earrings, the young singer ended up having to suffer through an experience that all kids go through, whether famous or not: getting embarrassed by your dad.
As the TV cameras spotted the pair and went in for a closeup, Jay-Z put on his best goofy smile before wrapping his arm around Blue Ivy's shoulder and giving her a peck on the cheek. In return, the former Brooklyn Nets co-owner got an attempt to shrug him off and an eye-roll for the ages from his daughter.
They grow up so fast...
Huffington Post front page editor Philip Lewis said it best when he tweeted: "To us: Jay Z, the all time rap legend. To Blue Ivy: embarrassing dad."
When she's not cringing at her father, Blue Ivy joins him in the studio, as she did for Jay-Z's song Glory, which earned her the Guinness World Record for youngest person to make it on the Billboard chart.
Cover photo: Thearon W. Henderson / GETTY IMAGES NORTH AMERICA / Getty Images via AFP