Big Bang Theory star Kaley Cuoco mourns the loss of a beloved family member
Los Angeles, California - Kaley Cuoco is devastated after the death of her beloved dog Norman after many years together.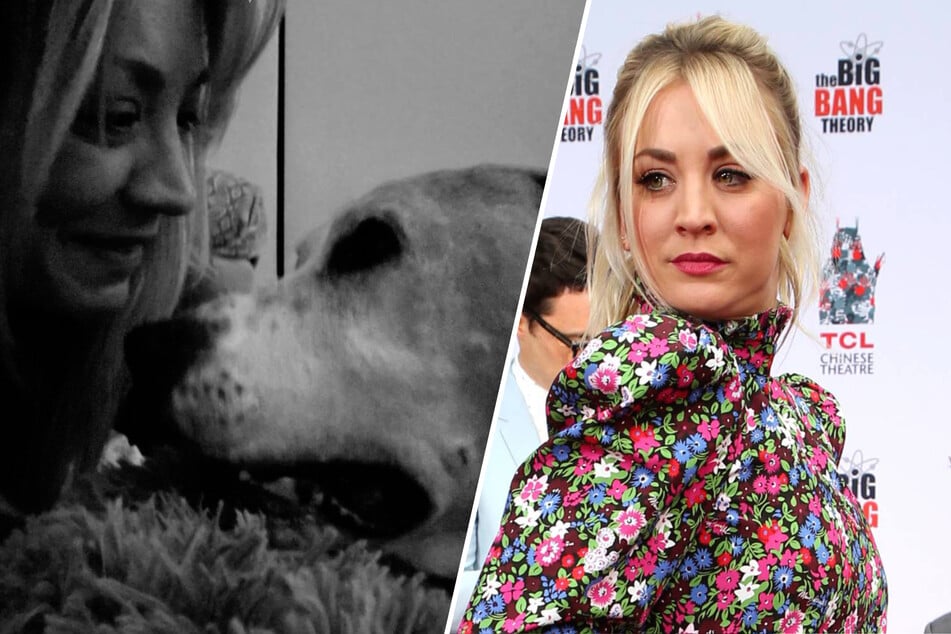 On Saturday night, the Big Bang Theory actor posted moving words on her Instagram account.
She wrote that she felt a deep, heartbreaking pain after her dog Norman passed away after 14 years together.
"Thank you for smiling at me as you left this world, confirming for me once again our language was ours alone," the heartbroken animal lover wrote.
As a tribute, the 35-year-old actor posted two black and white pictures in which she seems to be crying while she cuddles Norman.
The star of the HBO series The Flight Attendant is known for her big heart and love for her "4-legged kids," as she affectionately calls them. And Kaley isn't just a dog person.
Aside from keeping rabbits, she also an avid horseback rider and is the proud owner of several horses with which she competes in tournaments.
Under Kaley's post, hundreds of her friends and fans expressed their condolences and supporting, sending her their love.
Kaley Cucoco mourns the loss of her beloved dog Norman
Kaley own several dogs
On Instagram, Kaley often promotes adopting animals rather than buying them from breeders.
As she has been spending more time at home during the pandemic, the actor regularly shares pictures of her many pets.
Cover photo: Collage: Instagram/Screenshot/kaleycuoco & imago images / MediaPunch