Billie Eilish thrills fans with an acoustic set after rained-out concert in Mexico
Mexico City, Mexico - Billie Eilish didn't let the rain get her down after being forced to cancel her show at Foro Sol in Mexico City due to inclement weather.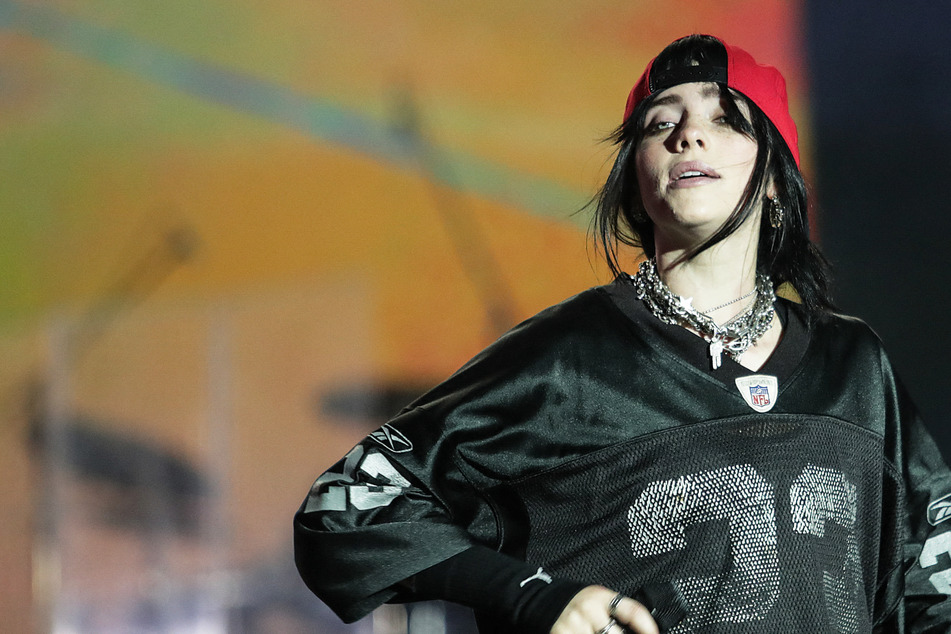 The show must go on!
The 21-year-old came on stage to inform the waiting fans that the performance had to be canceled because of a severe storm.
But Eilish refused to leave without giving fans at least a little bit of what they came for!
"I thought it was stupid for me to leave without coming out and saying thank you for being here and standing in the f**king pouring rain," she told the crowd.
The Happier Than Ever singer then took the stage with her brother, Finneas O'Connell, to perform a six-song acoustic set in place of the full-length show.
The stripped-down renditions, which included tracks from across her discography, were praised by fans in attendance.
Billie Eilish performed six songs during an intimate acoustic set
During the acoustic set, Eilish sang ocean eyes, when the party's over, everything i wanted, TV, lovely, and Happier Than Ever.
"That was truly really special for me. I love you so much," she told the crowd.
The full show has been rescheduled for Thursday night.
The singer is slated for two more performances in Mexico, with a show in Monterrey on Friday and Guadalajara on Saturday.
Cover photo: Juan Pablo Pino / AFP