Billie Eilish's ex isn't Happier Than Ever over news of their split
Los Angeles, California – Rumors are swirling about Billie Eilish's apparent split from boyfriend of one year Matthew Tyler Vorce, and he's not having it.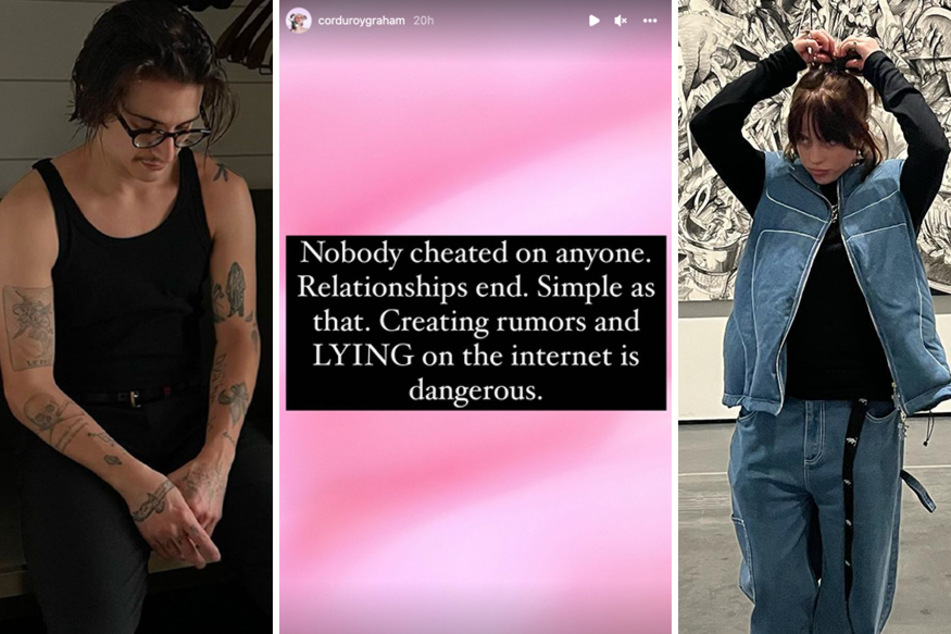 When you're in the limelight, everything gets magnified and skewed.

This truth is only elevated when you date a global sensation like Billie Eilish (20), but it doesn't seem like her rumored ex understands this.
Though Matthew (30) seemingly confirmed they did in fact split, the actor seemed irked by the idea that gossip sites would run with an unverified story they parted ways was over cheating.
"Nobody cheated on anyone." he wrote on his Instagram story. "Relationships end. Simple as that. Creating rumors and LYING on the internet is dangerous."
Though Billie hasn't publicly commented on the cheating rumors, their break-up, or even confirmed the two were official in the first place, it seems the publicity is heavily impacting Matthew.
"The fact that thousands of people take time out of their day to write the most heinous things on someone they will never know," he said, "is the most cowardly thing you can do," he quipped on IG.
Matthew and Billie have been rumored to be dating since the pair was spotted grabbing coffee together in LA in April 2021.
We get it: having your name plastered across headlines for less-than-ideal and potentially false reasons can't feel great, nor is it awesome for one's career.
Whatever happened between the two, we hope they're both given the time and privacy needed to move on and mend any broken hearts following the split.
Cover photo: Collage: Screenshot/Instagram/corduroygraham & billieeilish