Cardi B addresses rumors of bad blood with Billie Eilish
New York, New York - Rapper Cardi B quickly shut down internet rumors on Tuesday that there is bad blood between her and singer Billie Eilish.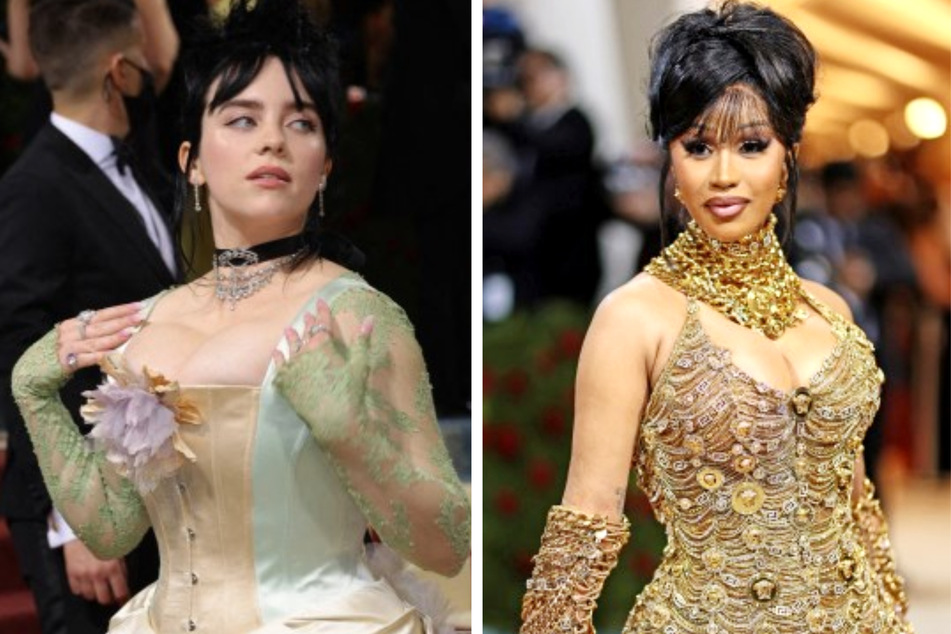 The Twitterverse was sent into a frenzy after a brief video of a Met Gala after party hosted by Cardi seemed to show Eilish throwing shade her way.
The clip was split into two parts, the first of which shows Cardi kicking off the event. "Tonight we're gonna have fun, make sure y'all get y'all drinks, make sure y'all get y'all little –" she says, stopping to hold her nose, a possible reference to cocaine use.
In the second part, Eilish is shown with a friend, apparently watching Cardi from afar. She eventually turns to her friend and says, "She's so weird."
Despite the video's little to no context, the internet couldn't help but entertain some theories about the relationship between the two artists.
It didn't take long for Cardi to take notice and respond with a tweet, sharing her disdain for the rumors and insisting: "Billie is my f***in baby."
"Yesterday, from the met to the party, everything was drama free. Why do yallwanna turn everything into mess?" She continued.
The tweet also included Instagram voice messages exchanged between the two stars, where Eilish explains the context of what she said in full.
"Oh my god I was so worried that you were going to see that. I was f***ing calling the people around you weird because everybody was coming up to you and shoving their phones into your a**! And I was like, 'Just look at her with your eyes!'" Eilish says in the clip.
"The internet is trying to divide us. They don't understand you're my baby," Cardi responds, putting this particular imaginary beef to bed.
Cover photo: Collage: Mike Coppola/GETTY IMAGES NORTH AMERICA/Getty Images via AFP & Dimitrios Kambouris / GETTY IMAGES NORTH AMERICA / Getty Images via AFP