Britney Spears gets an adorable four-legged surprise from her fiancé Sam Asghari!
Los Angeles - Woof he did it again! Britney Spears' fiancé is all about the grand gestures and big gifts lately, and his most recent move is paw-sitively adorable!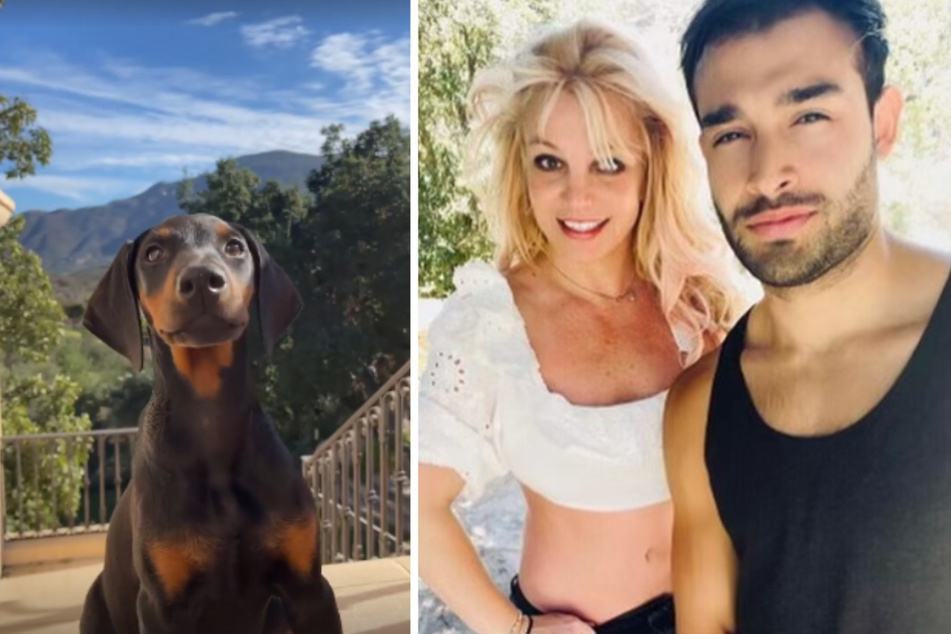 In an Instagram video posted on his account, Sam Asghari shows off the "new addition to the family," in Britney's own words: a ridiculously cute Doberman puppy!
"Her name is Porsha and she's meant to unconditionally love you and is going to be trained to protect you from any motherf***** that comes around you with bad intentions," the fitness trainer announces, while holding the tiny pooch in his arms.
"Surprised my fiancé with our newest member to the family," he wrote in the caption, as the comments and likes poured in – over 4,500 and almost 170,000, respectively.
Movie director James Cullen Bressack was among those congratulating the pair, writing: "Adorable dog bruv."
The big question now is whether the Spears-Asghari family will keep on growing. Both Britney and Sam have spoken about their desire to have a baby in the not too distant future, as the pop queen's conservatorship case gets closer and closer to being resolved.
Britney Spears is already a mom to Sean Preston (16) and Jayden James (15), whom she had with ex-husband Kevin Federline.

Cover photo: Screenshot Instagram @samasghari