BTS speaks at the White House and shouts out their Army
Washington DC - K-pop sensation BTS dropped by the White House for a press briefing on Tuesday to give a statement ahead of their meeting with President Joe Biden.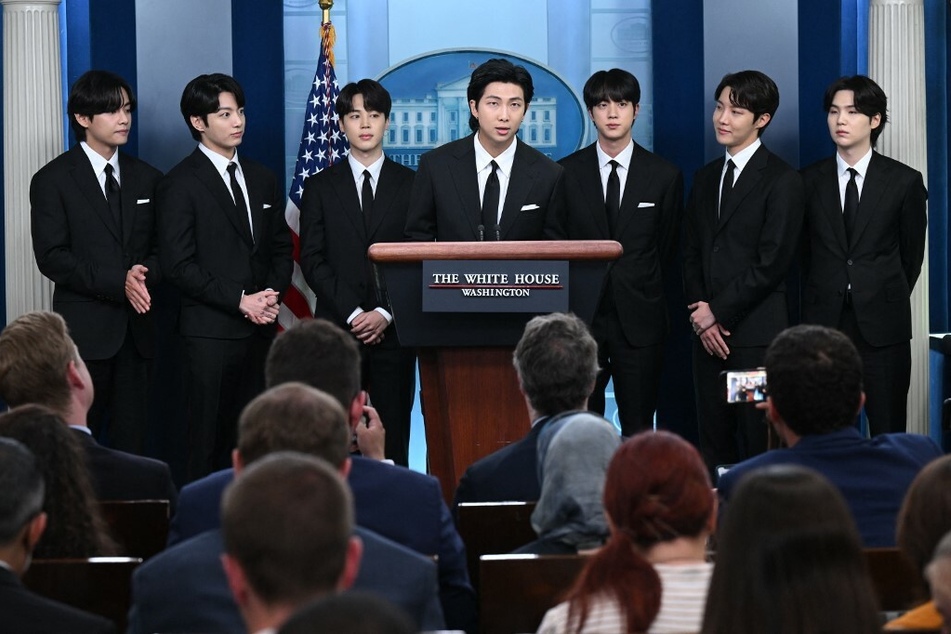 The group was introduced by press secretary Karine Jean Pierre, as each member read from a statement about what brought them to the nation's capitol.
"It is a great honor to be invited to the White House to discuss the important issue of anti-Asian hate crimes, Asian inclusion, and diversity," RM began.
Jimin said the group was "devastated" by the recent surge of anti-Asian hate crimes.
J-hope gave a shoutout to fans, saying, "We are here today thanks to our Army, our fans worldwide, who have different nationalities and cultures, and use different languages."
"We still feel surprised that music created by South Korean artists reaches so many people around the world, transcending languages and cultural barriers," Jungkook explained. "We believe music is always an amazing and wonderful unifier of all things."
Suga explained that "equality begins when we open up and embrace all of our differences."
The group was unfortunately unable to answer questions, as they had to head off to meet with the president.
Cover photo: SAUL LOEB v AFP