Cardi B accidentally posts topless photo on Instagram
Las Vegas, Nevada - Cardi B just turned 28 and she made a big birthday boo boo when she accidentally posted a nude on Instagram. But the rapper is dealing with her accidental nude post in her own way and fans are on her side.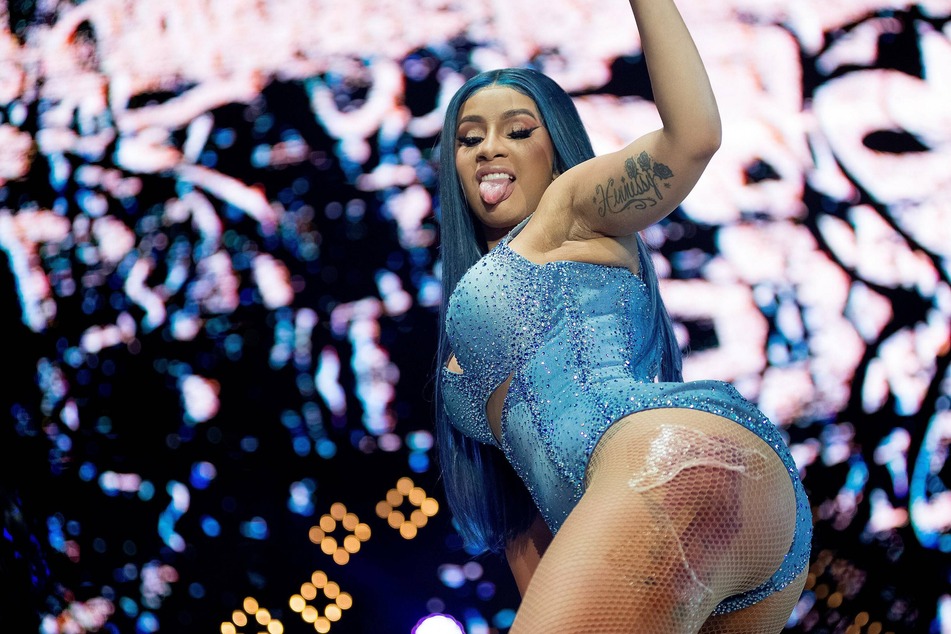 The musician apparently leaked the topless photo on her Instagram by mistake on Tuesday.
The snapshot was quickly deleted, but the post didn't go unnoticed. Quite a few of the Grammy winner's 76.7 million subscribers happened to logged on be when the leak happened and they managed to get a good look.
Cardi B, whose given name is Belcalis Marlenis Almánzar, immediately took control of the situation and dealt with it in a humorous and open manner.
She posted a voice message on Twitter asking, "Ah, Lord. Lord, why the f*** did you have to make me so f*****g stupid and r******d? Why? Why, why, why?'
She went on to say, "You know what, I'm not even gonna beat myself up about it. I'm just gonna eat my breakfast. I'm just gonna eat my breakfast, right?" After all, it was her birthday, and she also had a party coming up.
Cardi B about her nude photo: "I screwed up there myself"
It seems that some users thought that someone else might have released the picture, because later in the day, she made it clear that there was no one to sue, as it was her own doing: "I did not posted no story about me suing nobody ....nobody to be sued for It. it was my f*** up...s*** happens.' once again."
It wouldn't be the first time that people have seen the celebrity naked, after all she did used to work as a stripper. She regularly share pictures of herself in pretty revealing outfits on her social media channels, but never appears in her birthday suit.
Cardi B obviously still had a pretty good birthday. She posted photos of her in a tiny bikini at a party thrown by Playboy. The Daily Mirror reported that her husband Offset, who she is divorcing, was also spotted at the event.
Fans support Cardi B on Twitter with the hashtag #BoobsOutForCardi
Cardi B can definitely count on her fans for support. Under the hashtag #BoobsOutForCardi, they are showing their solidarity with the star by posting their own more or less explicit pics.
Cardi B isn't the only big name who has recently had a nude picture mishap on Instagram. Recently, Captain America actor Chris Evans accidentally posted a nude photo in his Instagram story.
Cover photo: Imago Images / MediaPunch