Cardi B busts out comedy and cuteness in new new dance video
Atlanta, Georgia - In her latest TikTok, Cardi B busts a few moves to her new single with GloRilla Tomorrow 2, and users are here for the rapper's surprising super cuteness!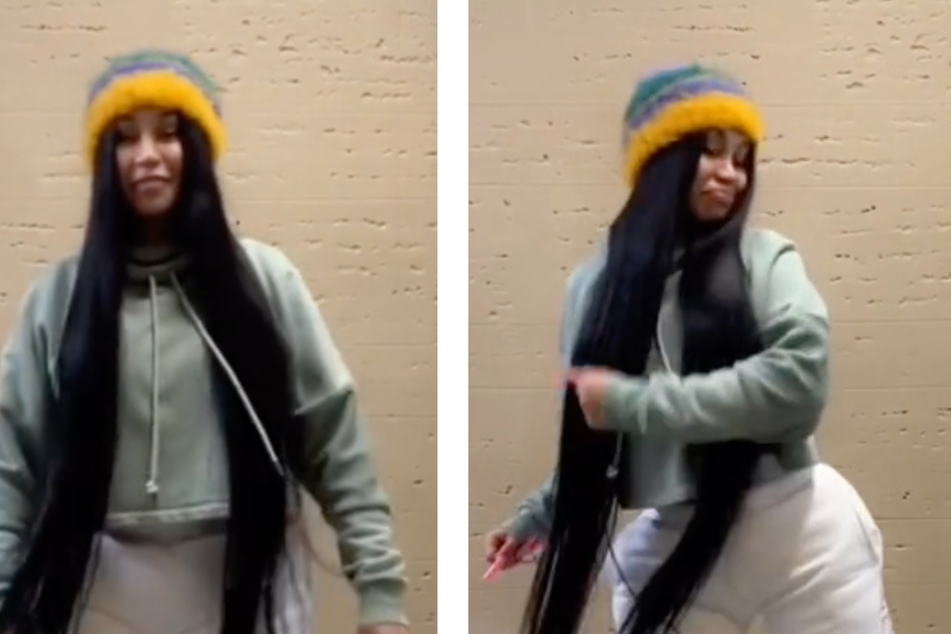 Cardi B has attempted her own version of GloRilla's dance moves to the duo's track – mixed in what she calls her "Bronx dance" – while donning sweats and a fuzzy hat.

Before posting the clip, she asked Twitter users to be kind: "I'm bout to do this lol glorilla dance ….Yall better not make fun of me cause I just learned it."
"Okay so how I did?" the artist wrote as she dropped the new 13-second-long clip on Tuesday night.
One can't say the Hot S**t artist's dance is the same as the one posted by GloRilla last week, but Twitter and TikTok users are gushing over how cute the WAP rapper is in her attempt.
The internet is clearly here for the rapper's dance moves, and this softer side of Cardi.
The TikTok vid has some 630,000 views and counting in less than 12 hours, with Twitter users giving it over 28,000 likes.
Cardi B shares new dance video on TikTok and Twitter
TikTokers gushed over Cardi, saying things like, "She actually adorable" and "Queen of dancing!"
Others answered the artist's question about her performance, with reviews of "pretty good" and "excellent."
Commenters on Twitter were a bit more sarcastic, writing things like "sweet moves" and "...slay" followed by a cry laughing emoji. Others sympathized: "Me trying to dance, haha!"
Still, others were disappointed that Cardi incorporated some of the same tricks she did two weeks ago in glitter boots. Fans were hoping for new smooth moves.
Perhaps her next TikTok will deliver.
Cover photo: Collage: Screenshot/ TikTok/iamcardib