Cardi B claps back at haters with make-up free message
Los Angeles, California - Megastar Cardi B is on top of her game - and she isn't letting anyone bring her down.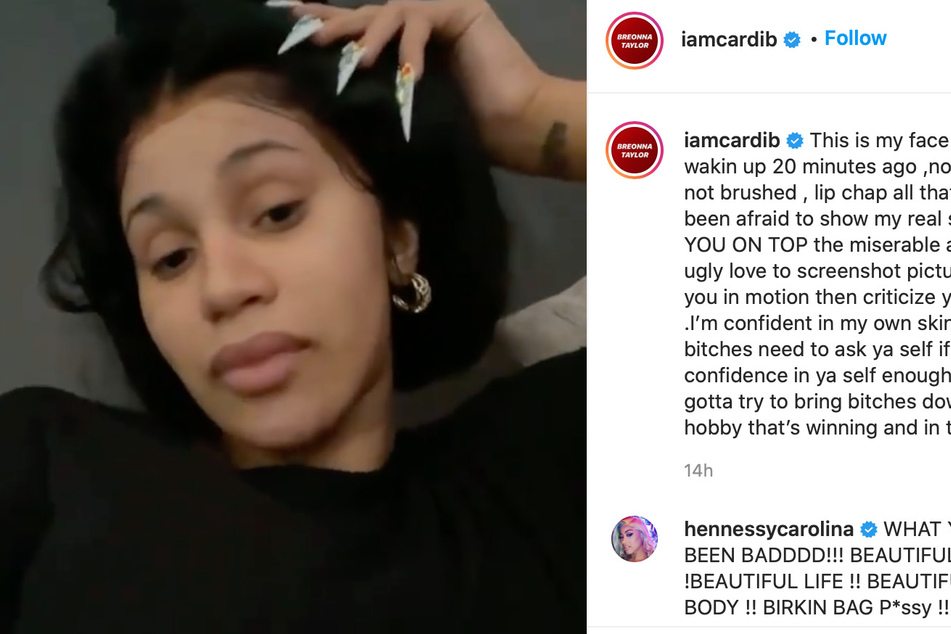 In recent weeks, some internet users have mocked the rapper for showing herself on social media without any makeup on.
But Cardi clapped back at haters with a clear message, posting an Instagram video of herself without any makeup or filters.
"This is my face after wakin up 20 minutes ago, no filter, hair not brushed, lip chap all that. I never been afraid to show my real self. When YOU ON TOP the miserable and the ugly love to screenshot pictures while you in motion then criticize your face," she wrote on Instagram Tuesday morning.
In the clip, the rapper added that she was feeling happy and was no longer going to let hateful comments affect her. She also highlighted how successful her music video for Up has been, with over 27 million clicks on YouTube and plenty of love from fans.
Lots of fans and fellow celebrities showed their support and love for Cardi's message in the comments section.
"WHAT YOU BEEN BADDDD!!! BEAUTIFUL FACE! BEAUTIFUL LIFE!! BEAUTIFUL BODY!!" her younger sister Hennessy Carolina praised her, and 17,000 people agreed.
Listen to the full message below:
Cardi's video response came just weeks after she asked for skincare advice on Twitter. The singer said she was "breaking out" and her face was "extremely dry."
The 28-year-old hit-machine also uploaded the video to Twitter, writing, "When they see me doing good they try everything they can to bring me down. Talk about my face or talk about my marriage (...) I feel great! And I never been afraid of showing my real self."
Her Instagram response has racked up over 3.4 million likes within less than 24 hours – and her haters have been dead silent.
Cover photo: Screenshot/Instagram/@iamcardib