Cavinder twins shock NCAA basketball world with retirement decision
Miami, Florida - After a historic NCAA tournament run, beloved college athletes Haley and Hanna Cavinder will not return to Miami for another season, and they just might be hanging up their basketball jerseys for good!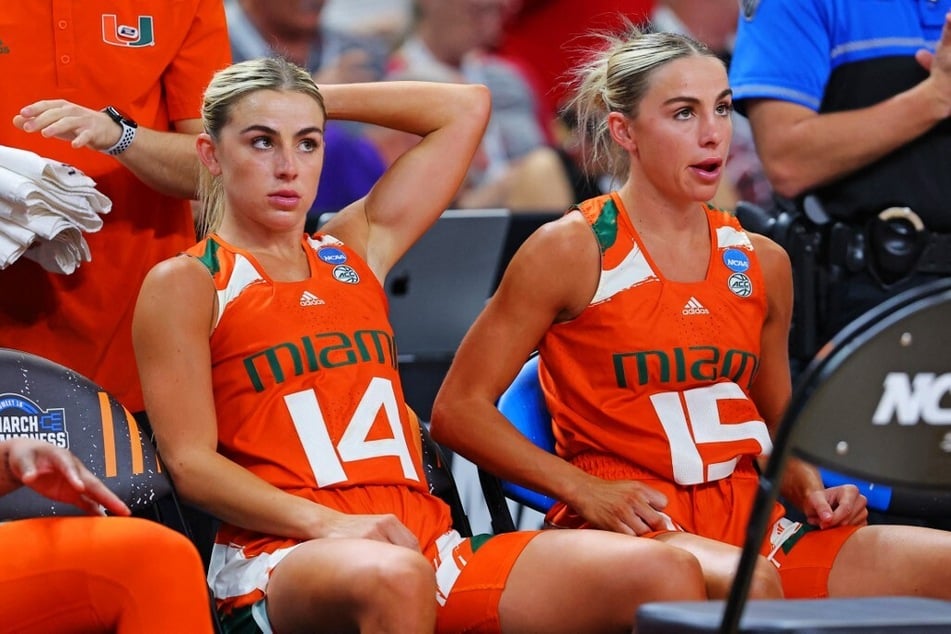 With a shocking decision announced on Tuesday, the Cavinder twins are officially moving on from college basketball.
"Miami, thank you for an unforgettable season," the twin guards wrote. "The love and support we received from the university and the city was special."
The sisters continued on to share that they will not be taking on a fifth year at Miami and will "start a new chapter" in their lives instead.
It's unclear what's next for the Cavinder twins, who have finessed a combined worth of more than $1 million in Name, Image, and Likeness (NIL) deals.
The high-paid NIL earners and TikTok superstars have steadily dominated headlines with their viral social media posts, and they've become the second most-followed female college athletes behind LSU's star gymnast Olivia Dunne.
On the hardwood this past season, the twins helped lead Miami to their first-ever Elite Eight appearance in March Madness history.
Haley led the Hurricanes as the leading scorer this averaging 12.2 points, 4.9 rebounds, and 2.5 assists per game, while Hanna averaged 3.8 points, 1.3 rebounds, and 1.6 assists per game.
Will the athlete-influencers become WWE superstars?
The million-dollar Cavinder twins, who currently have brand partnerships with Victoria's Secret and Champs Sports, also signed an NIL deal with the WWE in December 2021.
Hanna revealed on the BFFs podcast that content creation and the WWE could be in the duo's future.
The sisters are also working to create a brand in health and fitness as well as real estate.
With so many avenues and open doors for the sisters to take, fans are undoubtedly eager to see what they get up to off the basketball court!
Cover photo: KEVIN C. COX / GETTY IMAGES NORTH AMERICA / GETTY IMAGES VIA AFP