Celebrities react to violent pro-Trump rioters: "25th amendment!"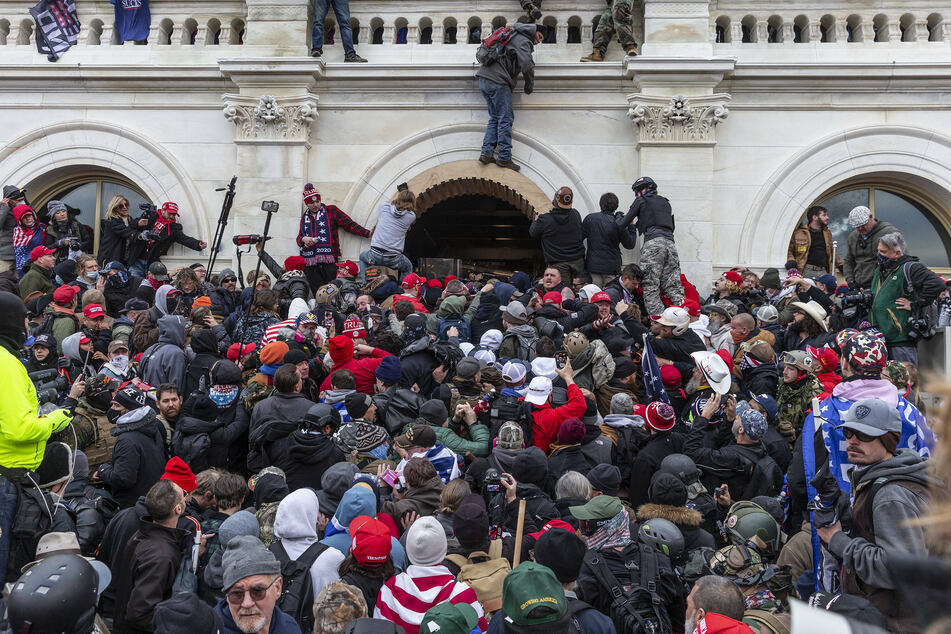 The clash came shortly after Donald Trump addressed a crowd of supporters, repeating his claims that the election was "stolen" from him.
"We will not let them silence your voices," he told the protesters, who later tore through metal barricades at the foot of the Capitol.
Upon witnessing the violent attack unfolding in D.C., a number of celebrities have taken to Twitter to share their shock, anger, and embarrassment over the state of the country.
Many have called for invoking the 25th Amendment of the US Constitution to remove Trump from office immediately.
Many stars, including Dwyane Wade and 50 Cent, also shared their frustration over the lack of law enforcement used to combat the pro-Trump rioters. They contrasted the police response at the Capitol with the forcefulness Americans witnessed during peaceful Black Lives Matter protests in 2020, which took place amid continuous police violence against Black Americans.

Meanwhile, Selena Gomez addressed a condemning letter to Facebook, Google, Twitter, and Instagram, saying the attack was "the result of allowing people with hate in their hearts to use platforms that should be used to bring people together and allow people to build community."
In a rare move, Twitter and Facebook temporarily blocked Trump from posting on their sites on January 6. The companies said the president violated rules against interfering in elections and spreading misinformation. It was the first time the social media outlets have taken this step.
Cover photo: imago images / Pacific Press Agency