Cheeky ink: guess who got Hilary Duff's name tattooed on their butt?
USA - Is it love or just madness? Musician Matthew Koma got his wife Hillary Duff's first name tattooed on his butt, and he posted a picture of the new ink.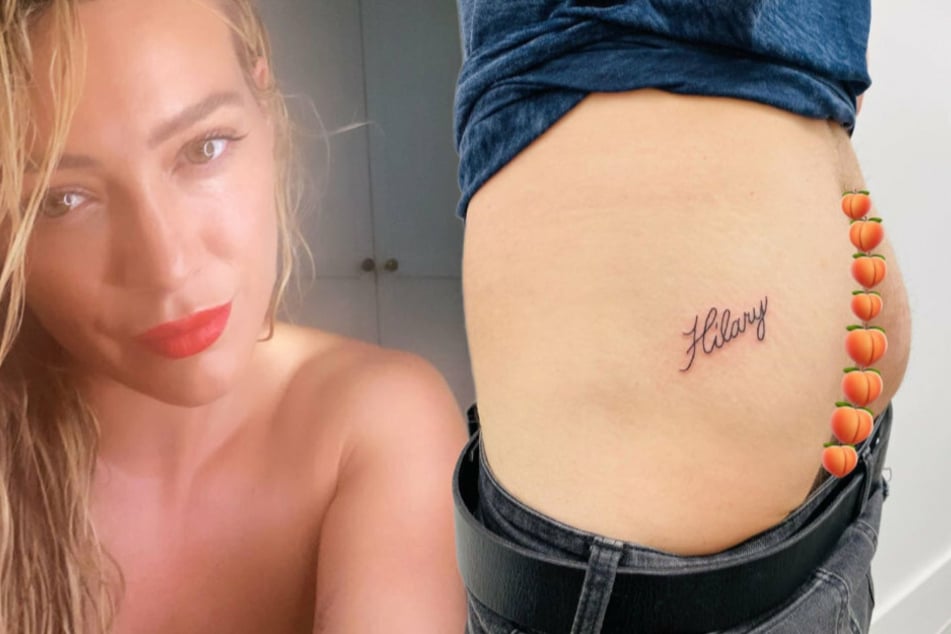 Matthew Koma (33) surprised his Instagram followers with an image that is really something else.
He posted a picture of his bare butt cheek. The left cheek now bares a brand-new tattoo of his wife's first name, in thin black cursive lines.
In addition to the picture he wrote, "Good luck winning a fight with your wife when her name's tattooed on your butt cheek."
His fans loved it. The post has almost 39,000 likes so far. But what makes it really funny is the chain of peach emojis the singer used to partially censor his behind.
Matthew Koma and Hilary Duff (32) have been married for a year. They have a daughter who was  born in 2018.
Fans hope that the relationship will last. After all, a tattoo is permanent – although Koma did end his cheeky post by suggesting a possible way out:  #laseraway.
Matthew Koma has other odd tattoos
The silly tattoo suits Koma, who is better known for his collaborations with DJs like Zedd and Tiesto than for his work with his own band Winnetka Bowling League. This isn't his first rodeo either: just last week, he posted a picture of another quirky tattoo.
Because his daughter is a huge fan of the movie Trolls (2016) and actor Christopher Mintz-Plasse, who voiced the character Gristle, is his best friend, Koma had the goofy figure inked on himself.
As for the Hilary tattoo on his buttock, we don't know what his famous wife thinks about it yet.
Cover photo: Bildmontage/Instagram/hilaryduff/matthewkoma