Closure for Paris Hilton: star returns to Utah to witness her bill made law
Salt Lake City, Utah - Paris Hilton is finally vindicated. After suffering horrible abuse at The Provo Canyon School in the late 1990s, Hilton's testimony has helped bring protections for others sent to "troubled teen" programs.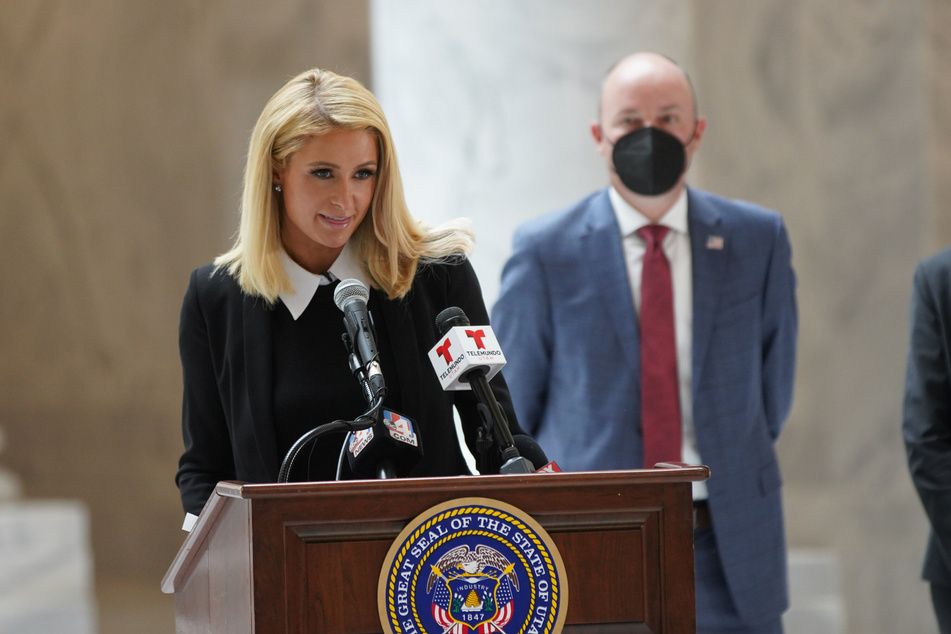 "I was no longer Paris, I was only number 127," Hilton shared in testimony against the Provo Canyon School, which she was forcibly sent to as a teen in the late 1990s.
But on Tuesday, Paris stood next to Utah Governor Spencer Cox as he signed SB127 into law, enacting far more protections and oversight for "troubled teen" programs across the state.
In her This is Paris documentary released last year, Hilton shared how no amount of money protected her from several forms of abuse at a school that claimed to help troubled teens gain character. At just 16, she was handcuffed and taken from her bed in the night by two "transporters".
Deemed too much trouble as a teenager, time at this school was meant to set her straight, but stripped of her identity and clothes, Hilton had no recourse, and like other students in the program was regularly given medications to make her "more manageable".
SB127 now makes up for the fact that there were no government workers verifying the welfare of the teens in such programs. treatment centers are now required to document instances of physical restraints and involuntary confinement and submit monthly reports to the Utah Office of Licensing.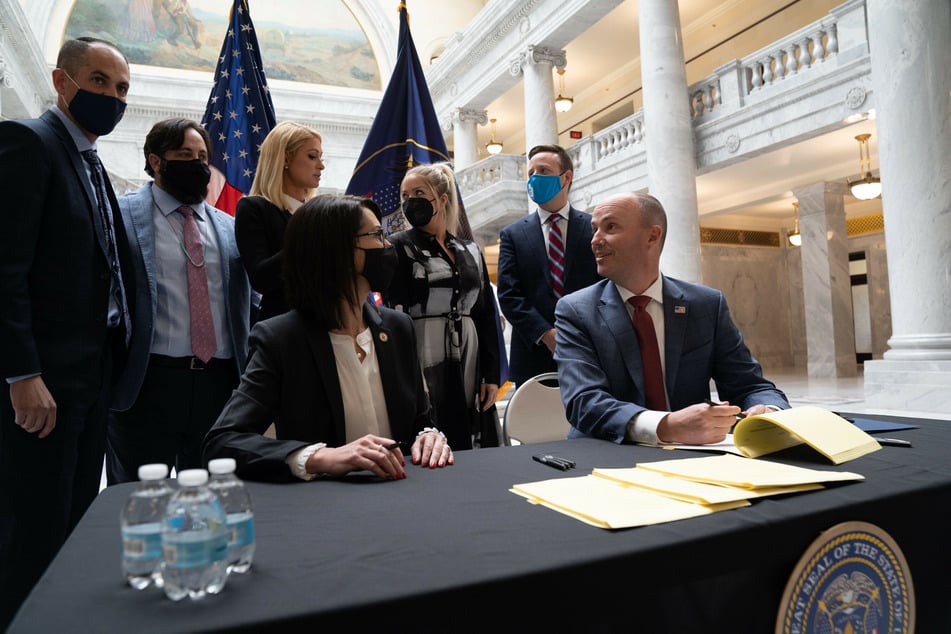 "I'm grateful for Utah leaders, who not only gave me the space to share my personal experience, but took the necessary action to prevent further mistreatment," Hilton said at the signing ceremony.
"Listening to the stories of other survivors and returning to Utah has been empowering. I hope moving forward Utah stands as an example to other states as we continue to push for congregate care reform throughout the country and at the federal level."
Cover photo: Utah State Office of the Governor