David Beckham kisses his daughter on the lips and not everyone thinks it's cute
Cotswold, UK - Should parents kiss their children on the lips? Is it a sweet gesture or something wrong and disgusting? Soccer star David Beckham sparked the debate with a post on Instagram.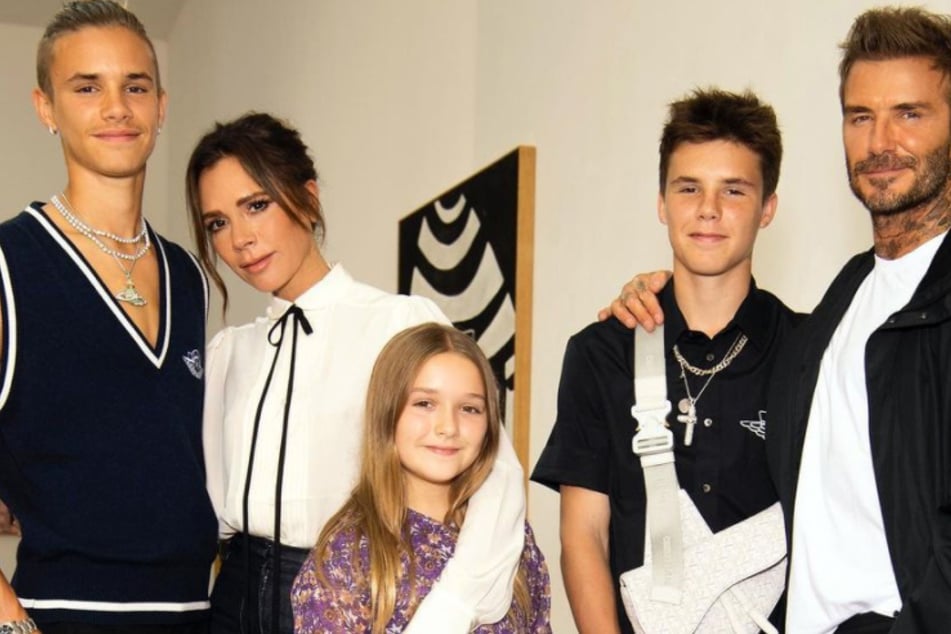 Should a father kiss his daughter on the lips? A kiss symbolizes connectedness and affection and above all love. But a shared kiss between a daughter and father is a taboo subject for some.
Victoria Beckham (46) posted a photo of David (45) kissing his daughter, Harper Seven (9), on the lips on Instagram.
Victoria posted the picture with the caption, "The best daddy."  Both father and daughter seem happy and affectionate.
Some Instagram users totally agree with Victoria and find this to be a perfect depiction of fatherly love. But other took a much more critical stance.
Some users find it adorable, others are disturbed
One user didn't like the picture or gesture and said,"Why parents kiss kids in their mouth??? I feel like is so disrespectful to the kids that don't know better." 
Another one wrote "Lips are for couples." One person simply wrote, "This feels wrong."
Others are very convinced that it is a simple gesture of love and can't believe that others find it "disgusting." They not only understood the kiss as an expression of fatherly love, they also thought it was a sign of a healthy family life and something to celebrate. 
Alongside tons of heart emojis, many said that they also do this with their children. "It just come natural to me, that's a way of showing my love," one wrote.
The debate doesn't just apply to celebrities, as the discussion on Instagram shows. It's clearly a very divisive issue for parents, who feel very strongly about their views on both sides.
One user anticipated the clash: "Waiting for haters to say they shouldn't be kissing on the mouth." A reply came swiftly, just the word "sick".

Cover photo: Screenshot/Instagram/victoriabeckham