Demi Lovato comes out and reveals pronouns in stunning anouncement!
Los Angeles, California - Demi Lovato has come out as non-binary and is changing their pronouns to them/they!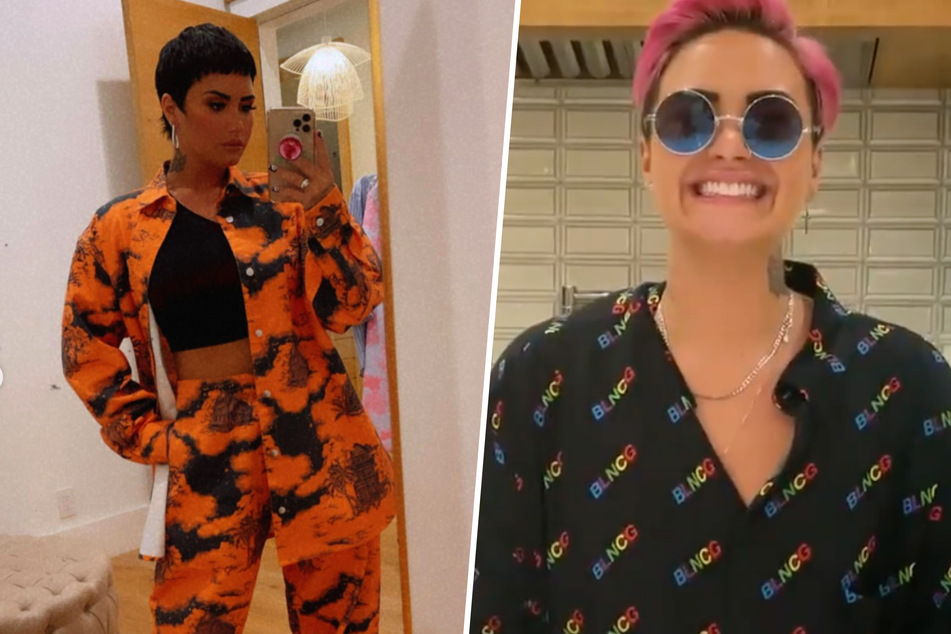 In a short video posted to Twitter and Instagram on Wednesday morning, the singer told their fans that they had done "some healing and self-reflective work" over the past year that led them to reexamine their gender identity.
"I want to take this moment to share something very personal with you," they said before announcing, "I've had this revelation that I identify as non-binary."
Demi also confirmed that they are now officially changing their pronouns to they/them as they "feel that this best represents the fluidity that I feel in my gender expression, and allows me to feel most authentic and true to the person I both know I am, and still am discovering."
They went on to promote the first episode of their new podcast 4D with Demi, in which they will have a talk with Alok Vaid-Menon, an author, performer, and important voice in the non-binary community.
The star stressed that in no way they are an expert or a spokesperson as they are "still learning and coming into myself". However, since this might be a new conversation for many, they'd love to bring their fans along their journey.

The first episode of their podcast is now available "wherever you listen to your podcasts," Demi announced on social media.
"I'm doing this for those out there that haven't been able to share who they truly are with their loved ones", Demi added in a subsequent tweet on Twitter. "Please keep living in your truths & know I am sending so much love your way"
Cover photo: instagram/screenshot/ddlovato & twitter/screenshot/ddlovato