Demi Lovato makes shocking revelation: "I can't do this anymore"
Santiago, Chile - Demi Lovato shocked fans by revealing that she may never tour again.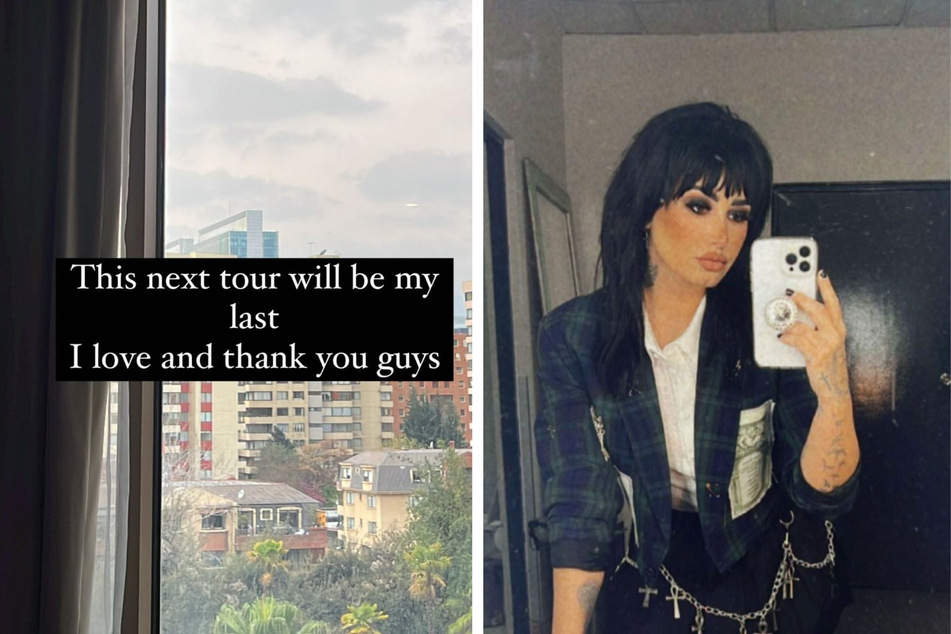 The pop singer posted several since-deleted Instagram stories on Tuesday where she broke the news to her followers.
"I'm so f***ing sick I can't get out of bed," she said in captions of a video showing the view from a window in what appears to be a hotel room.
"I can't do this anymore. This next tour will be my last," she revealed. "I love and thank you guys."
Lovato is currently in South America performing her Holy Fvck tour. She was unsure she'd be able to go onstage Tuesday night, making another series of stories to assure fans she'd still be playing but would need their support now more than ever.
"Gonna power thru it for you guys," she said. "I'll need help singing so sing loud for me bb's!!"
She also shared a selfie from backstage with the caption, "I barely have a voice, I'm gonna be pointing the mic to the audience a lot tonight. Please sing for me."
Photos and videos shared to social media showed that she indeed performed and was met with a lot of love.
"You guys reeeeally pulled thru tonight," the singer shared in her final update. "I love you more than you know."
It's unclear whether by "this next tour," Lovato meant a planned tour that will follow the current one, or if she was referencing the second half of the Holy Fvck tour, which has dates scheduled throughout the US from September until November.
Lovato's latest album Holy Fvck is currently streaming everywhere.
Cover photo: Collage: Screenshot / Twitter / @Justcatchmedemi