Did Questlove just set a new trend by wearing Crocs to the Oscars?
Los Angeles, California - From the living room straight onto the red carpet? That seems to have been Questlove's motto as the famous musician arrived at the Oscars in his most comfortable shoes: Crocs!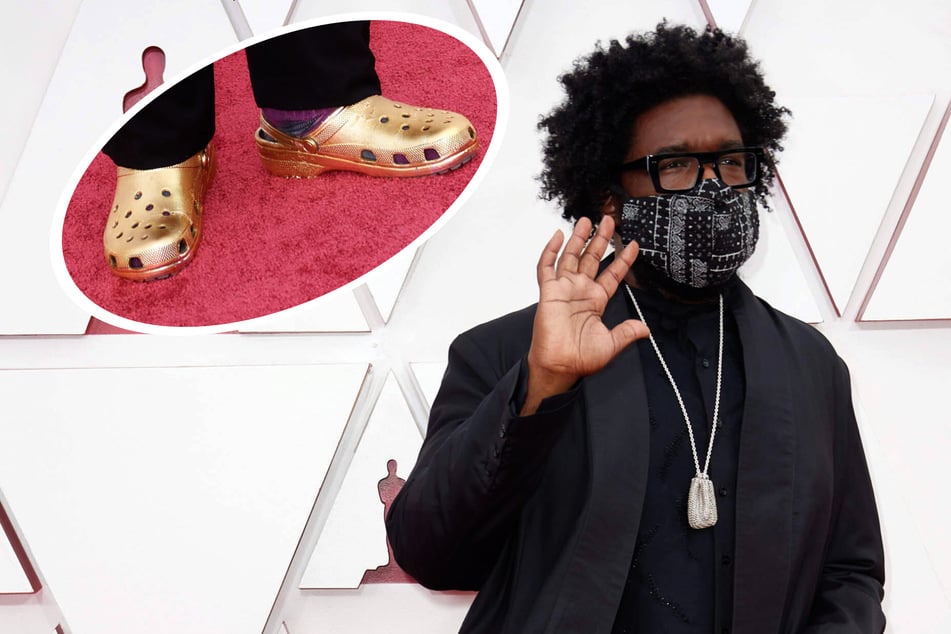 Not even the world's most prestigious awards show can faze The Roots' drummer.
Questlove, whose real name is Ahmir Khalib Thompson, knew he would be able to win over the hearts of fashion lovers with his all-gold shimmering kicks.
Maybe his appearance really does mark the end of an era full of vertiginous high pumps, stiletto heels, and shiny lace-up shoes.

After all, the rubber shoes didn't seem to clash with his otherwise elegant look in black – and just imagine how comfortable they must have been!
The drummer definitely drew a few laughs – and who knows, maybe he'll soon be signing his first fashion deal...
But Questlove wasn't at the Oscars just to flaunt his golden Crocs.
According to Variety, the artist made his directorial debut with the documentary Summer of Soul last year and is said to be a member of the Academy of Oscars.
What a talented and more or less fashionable man!

Cover photo: IMAGO / Cinema Publishers Collection