Dwayne "The Rock" Johnson helps a baby crowd-surf in wild viral video
Mexico City, Mexico - In a bizarre viral video, a baby crowd-surfed her way up to Dwayne "The Rock" Johnson at the premiere of Black Adam in Mexico City.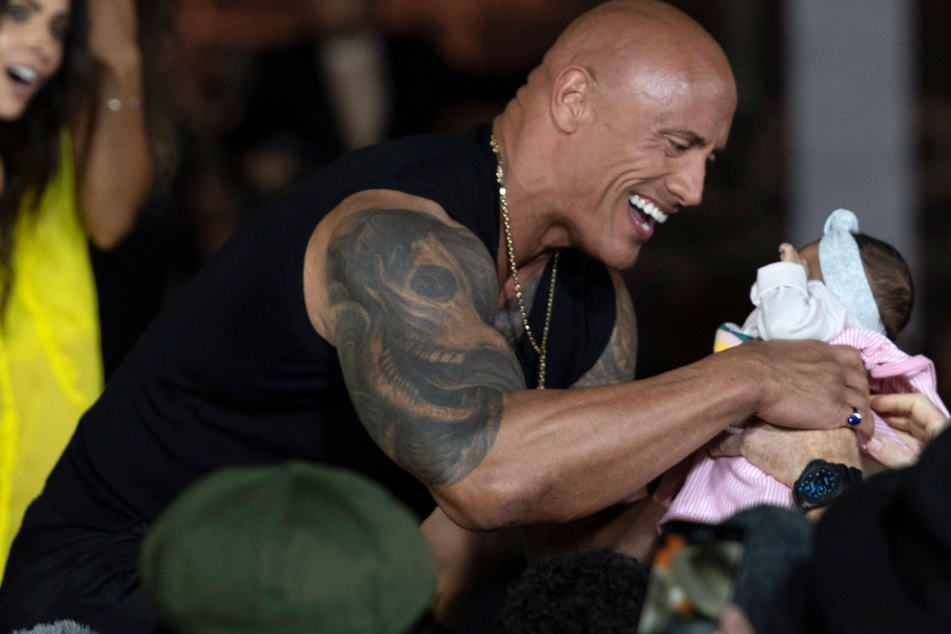 The video has racked up over 10 million views on Twitter, with the 50-year-old actor sharing the wild video on his Instagram account as well.
A fan handed off his baby to the crowd, and the rest of the audience helped carry the infant up to the stage.
The user who first shared the video captioned it, "The baby has no idea what's happening."

Johnson revealed in his Instagram caption that the baby's name is Luciana and gave a bit more context to the viral clip.
"Her father caught my attention because he had tears in his eyes when he held her up high and gestured for me to hold her," he said. "I honestly thought he was holding a toy doll he wanted me to have as a gift."
After the Black Adam star picked up Luciana, he held her with him on the stage and posed for several photos.
Johnson continued to get sentimental in his caption, writing: "One day, I bet she'll inspire all those around her," he said about Luciana.
"And whatever this moment meant for her emotional father – means it meant something special for me too," Johnson wrote.

The actor, who has three daughters, ended his caption with a proud declaration: "Girl dads ROCK."
Cover photo: IMAGO / ZUMA Press