Eminem recalls the terrifying moment when he feared "brain damage"
Los Angeles, California - Eminem recounted a terrifying drug overdose experience in a recent interview, and how at one point he feared he would never be the same.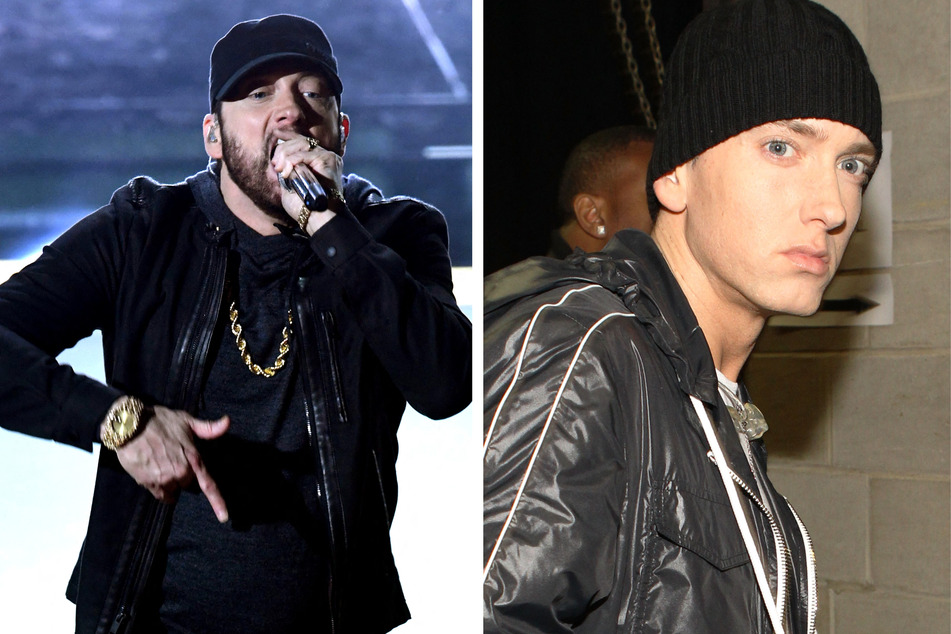 The real Slim Shady sat down with his longtime manager and Def Jam Recordings CEP Paul Rosenberg on Wednesday for an episode of Rosenberg's podcast.
They began reminiscing about the rapper's infamous near fatal methadone overdose in 2007, that put him in the hospital.
"It took a long time for my brain to start working again," the Grammy winner shared.
"You literally were coming off of an overdose, and they had to sort of stabilize you with a few medications," Rosenberg recalled, describing how Em was "learning how to rap again" as he recovered.
"Didn't you ask the doctors when I first started rapping again, didn't you say, 'I just wanna make sure he doesn't have brain damage?'" Em asked.
"Yeah," Rosenberg stated. "I thought you might have some permanent problems."
Em has now been sober for 14 years after a long battle with an addiction to pills. In April 2020, he enthusiastically celebrated the 12-year milestone, sharing a pic to his Instagram of an Alcoholics Anonymous chip.

"Clean dozen, in the books!" the hip hop star shared in the caption. "I'm not afraid."
Eminem recently dropped his greatest hits album Curtain Call 2, which is currently streaming everywhere.
Cover photo: Collage: KEVIN WINTER/GETTY IMAGES NORTH AMERICA/GETTY IMAGES VIA AFP & Christopher Polk/GETTY IMAGES NORTH AMERICA/Getty Images via AFP