Hailey Bieber defends Kendall Jenner's "bizarre" hands after alleged Photoshop fail
Los Angeles, California - Kendall Jenner shared a seductive series of pictures on Instagram on Saturday night, posing in skimpy bikinis and skin-tight dresses, but her fans only had eyes for one detail.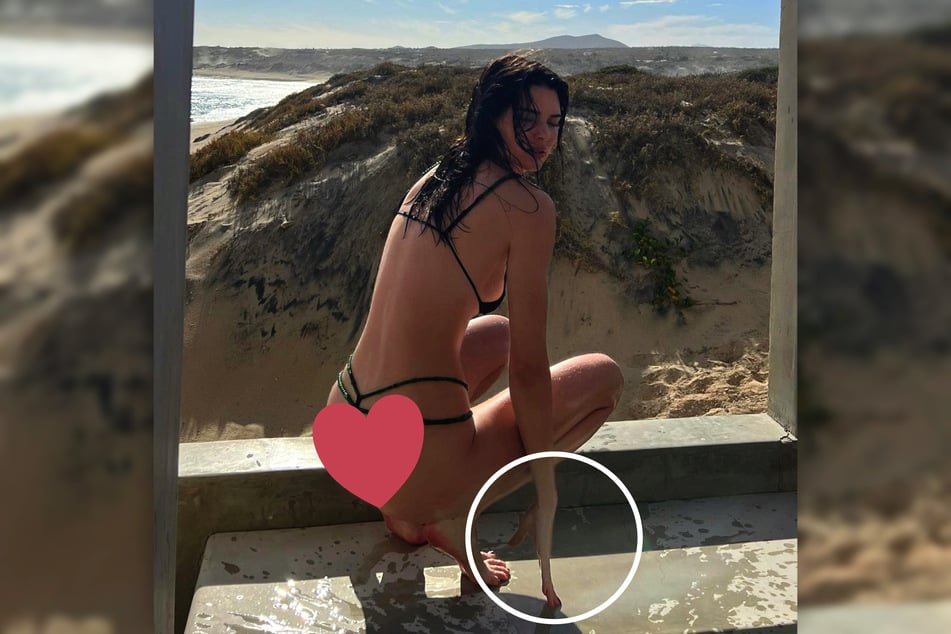 Was a funny camera angle or Photoshop to blame, or does Kendall Jenner just have incredibly long fingers?
The fourth pic in the model and reality TV star's recent photo series had people scratching their brows, as the digits on her right hand look impossibly long.
Fans filled the comments section with cheeky remarks, even comparing the 27-year-old to an alien or the fictional character Slender Man.
Now, Jenner is trying to put to rest rumors she may have some extraterrestrial genes, and her bestie Hailey Bieber joined the cause.
The 26-year-old shared an Instagram Story on Wednesday in which she sits in front of a mirror filming Jenner, who can't seem to stop laughing.
Hailey Bieber films Kendall Jenner's hand: "This is live!"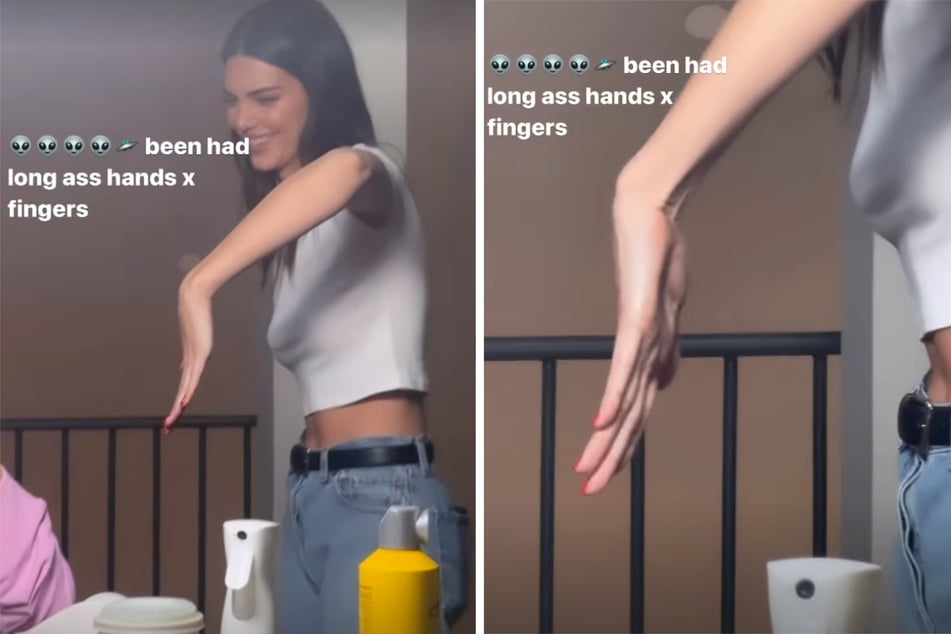 "You're sitting here analyzing...look at how bizarre her hands look normally," Bieber giggled, zooming in on her friend's hand.
'This is live! Live footage of the hand!" she added.
The video seems to show that Jenner does, indeed, have longer-than-average fingers.
Bieber captioned the clip "long ass hands x fingers" with several alien emojis.
Will the besties' new release be enough to quell rumors of a Photoshop job gone wrong?
Cover photo: Collage: Instagram/Screenshot/kendalljenner & Instagram/Screenshot/haileybieber