Hailey Bieber gets real on health and pregnancy rumors
Los Angeles, California - Hailey Bieber has revealed another health setback after once again being plagued by pregnancy rumors. Now, she's speaking up.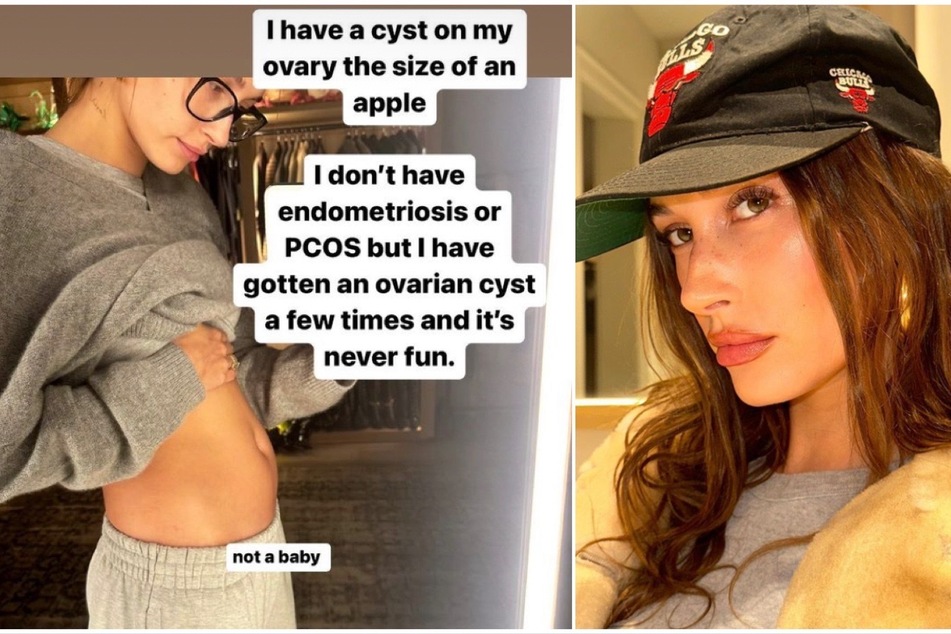 After celebrating her birthday with her hubby Justin Bieber in Japan earlier this month, the 26-year-old star has updated fans on yet another health issue she's dealing with.
Mrs. Bieber took to her Instagram story on Monday evening to reveal that she has an ovarian cyst that's "the size of an apple."
"I have a cyst on my ovary the size of an apple. I don't have endometriosis or PCOS but I have gotten an ovarian cyst a few times," she wrote over a pic of herself showing her stomach.
"It's never fun," she added, explaining that the cyst makes her feel "achy, nauseous and bloated and crampy and emotional."
"Anyways…I'm sure a lot of you can overly relate and understand," she wrote. "We got this."
The model further slammed pregnancy speculation with another note towards the end of the snap that read, "Not a baby."
Hailey has been very vocal about her health struggles, as she revealed earlier this year that she suffered a mini-stroke.
She's also been very adamant about the world staying out of her business surrounding her ovaries.
The Baldwin clan member has been subjected to pregnancy gossip for quite some time, the most recent being back in April when she blatantly told fans to "leave her alone" after it was alleged that she was sporting a baby bump at the 2022 Grammys.
Perhaps it's time for prying fans to listen to Mrs. Bieber's request, and simply leave her be.
Cover photo: Collage: Screenshot/instagram/haileybieber