Halle Berry debuts colorful new hairdo on Instagram
Los Angeles, California - Halle Berry joked that her "hair is quite busy" while showing off her daring new do on Instagram.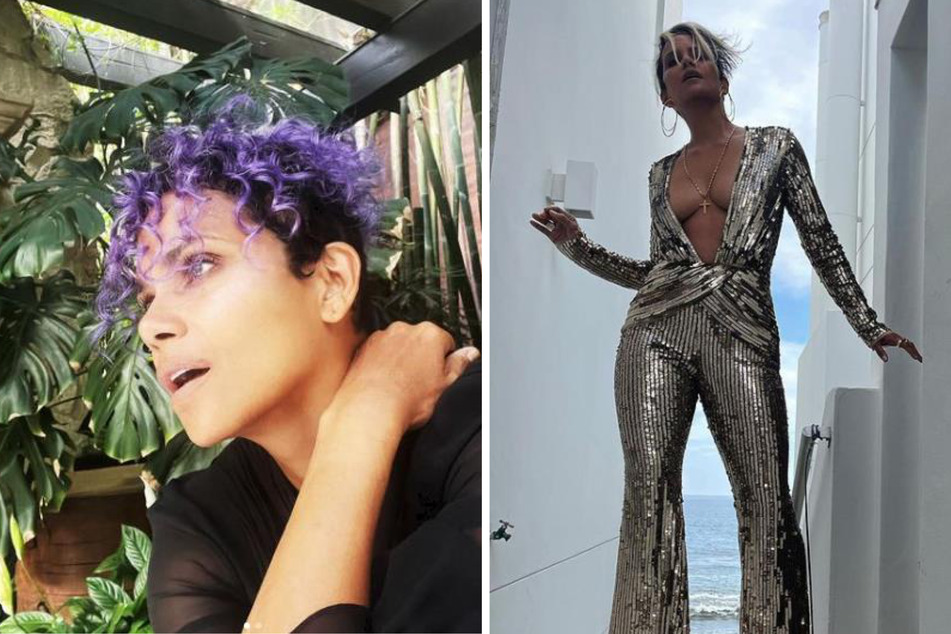 Halle Berry's sleek light blonde do is gone. Now the Oscar winner is rocking purple curls on top of a bold undercut.
At 55, the Hollywood star's hairstyle is more striking than ever. "I know I look like I'm doing nothing but my hair is quite busy," Berry quipped in her Instagram post.
Instagram users are here for the Catwoman star's new look, gushing over the change in the Instagram comments.
One fan wrote, "Wow, look at you! Great job on your hair style." Another said, "You look divine and gorgeous."
Fellow actor Julianne Moore (61) was also enthusiastic about Berry's new look, posting a flame emoji in the comments.
Halle Berry goes from blonde to purple
Berry didn't share what inspired her to go purple or if the new look has anything to do with an upcoming movie role. The actor is set to star in the thriller Mother Land, which is still in pre-production.
The actor last appeared in the 2022 action flick Moonfall, directed by Roland Emmerich (66). The movie is considered one of the biggest flops of all time.
Cover photo: collage: Screenshots/Instagram/halleberry