Harry Styles sarcastically confesses to spitting rumor at NYC show
New York, New York - During Harry Styles' sold-out concert at Madison Square Garden, the Grammy-winning music artist joked about a rumor regarding one of his odd appearances with co-star Chris Pine at the Venice Film Festival.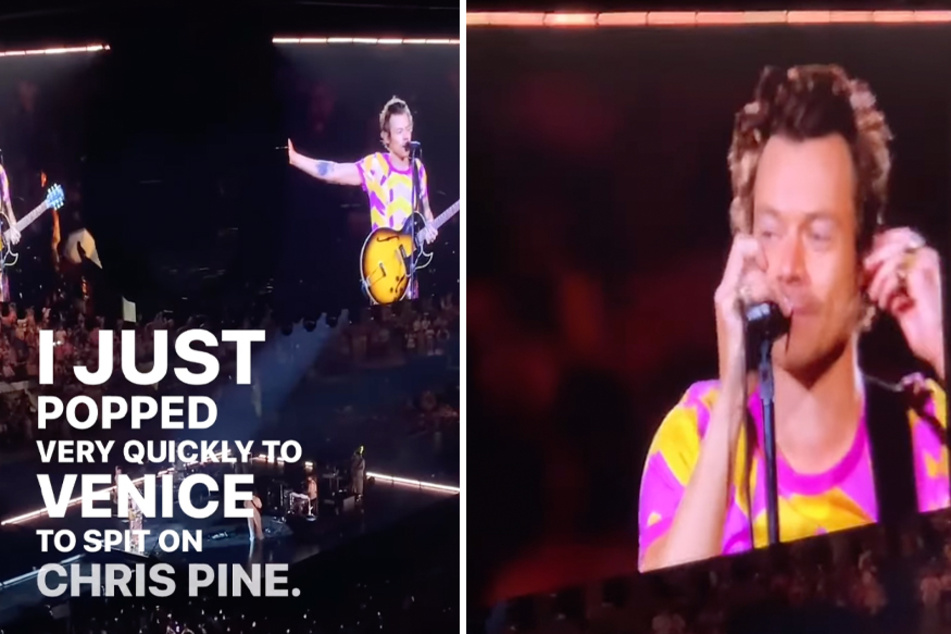 First, Pine stole the internet's heart after mustering through a nonsensical interview alongside Styles. Then, the former One Direction singer made everyone question whether he spat on his Don't Worry Darling co-star while sitting down for a panel at the festival.
Though a rep for Pine confirmed that this did not happen in a statement to Variety, calling the claims "A complete fabrication and the result of an odd online illusion that is deceiving and allows for foolish speculation," Styles took it upon himself to get in on the joke in front of roughly 20,000 adoring fans.
In a video posted to Sh*t You Should Care About's Insta feed, Styles addresses the crowd at MSG before making quite the sarcastic comment: "It's wonderful to be back in New York. I Just popped very quickly to Venice to spit on Chris Pine," Styles said with a grin, leading the crowd to erupt in cheers.
If there was ever any question whether Styles keeps up with the latest rumors about him, his mid-show comment acknowledging the spitting rumor shows that he's definitely tuned in – at least this time.
Cover photo: Collage: Screenshot/Instagram/shityoushouldcareabout