Harry Styles pauses concert for terrifying crowd incident: "We were suffocating"
Bogotá, Colombia - Harry Styles' latest concert took a terrifying turn when fans standing on the floor alerted the singer they were being crushed against a barricade, as some passed out and needed medical help.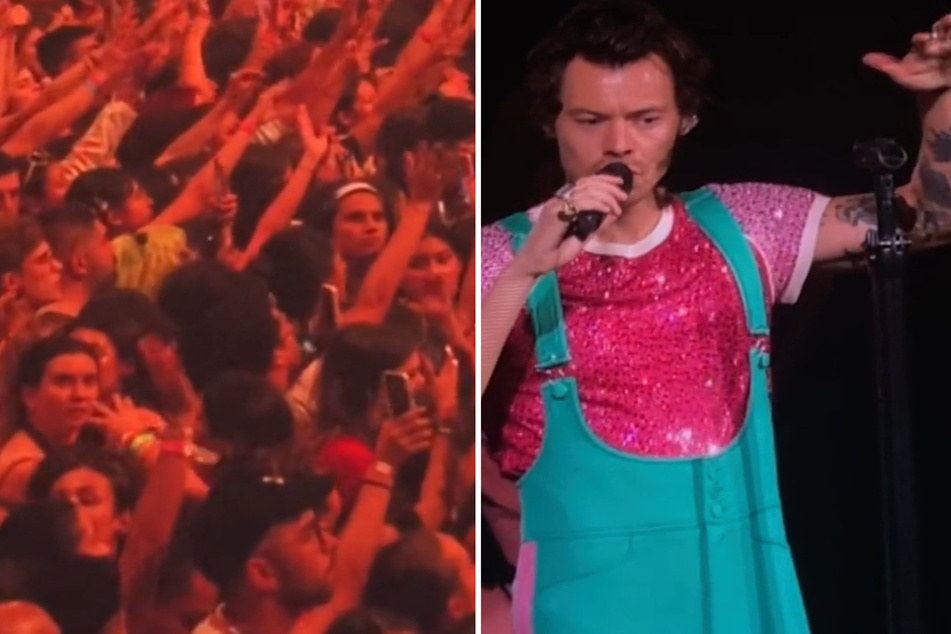 The 28-year-old star was performing at the Coliseo Live stadium in Colombia on Sunday when he stopped the show to call for intervention in a frightening crowd incident.
Dedicated fans began to form a line for standing room in the pit six hours before the concert began, leading to an intensely packed crowd section near the stage.
During the show, fans frantically signaled for the singer's attention as the crowd pushed against the barriers around the stage, reportedly shouting, "We can't breathe. We are suffocating."
Eight concertgoers are said to have fainted in the pit, and several videos taken by the crowd show paramedics intervening on the floor.
One video posted on social media shows Styles checking in on fans who were begging others in the pit to move back from the barricade. Styles then asked fans on the floor to slowly take a step back and ensure that the front row could get space from the barricades.
"I'm very excited to be here, and I know today is going to be an amazing show. But the most important thing is that everyone here is safe," Styles told the crowd.
The concert was briefly paused to ensure the audience's safety.
The dangerous crowd incident comes two weeks after rowdy fans threw Skittles at Styles in Los Angeles, after which the singer struggled to open his eye for the remainder of the show.
Cover photo: Collage: Screenshot/TikTok/anacaropalacios