Harry Styles shocks with altered lyrics amid fans' "leave America" debate
Los Angeles, California - The bridge of As It Was by Harry Styles has become a point of contention between American and international fans, but it seems that the singer may now have unexpectedly taken a side in the debate.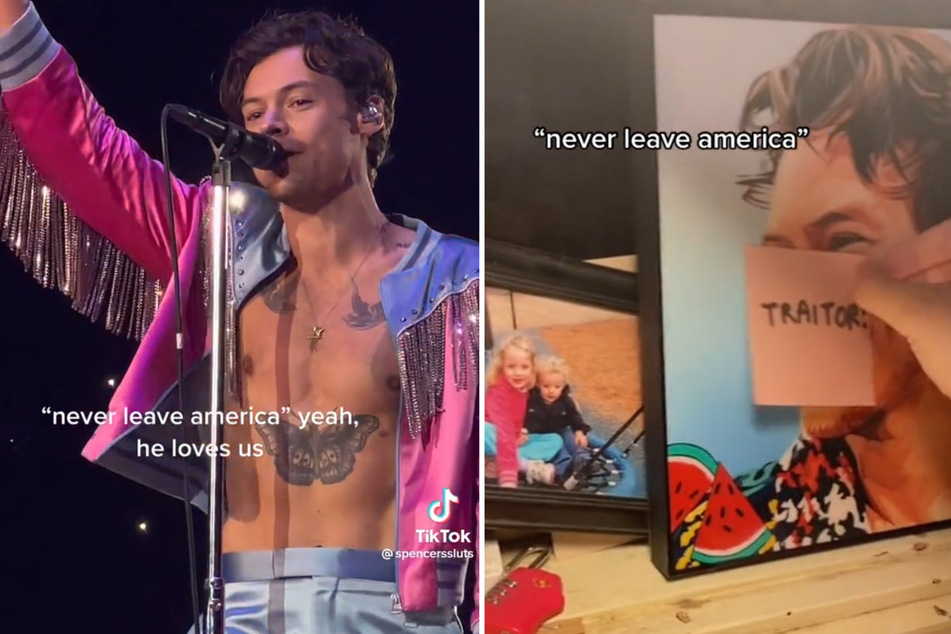 On Sunday, the 28-year-old took the stage at LA's The Forum once again for another stop of his Love on Tour concert series.
The controversy surrounding the bridge of his hit track began on social media last year as videos of fans screaming the line "leave America" extra loud at his international shows went viral.
In a bit of fandom jest, American fans decided to stay quiet during the line at shows in the States, which Styles himself has found rather hilarious.
Yet the Watermelon Sugar singer took fans by surprise on Sunday when he seemingly issued a final verdict on the debate by changing the lyric.
While the original lines are "I don't wanna talk about the way that it was / leave America, two kids follow her," Styles added in "never" before "leave America" during Sunday's show.
As American Harries swooned over the moment, fans elsewhere joked about the British star's apparent side change.
"Harry styles needs to be humbled after saying 'never' during the leave america part last night," one fan wrote.
Styles will perform two more shows in California before he will, in fact, leave America for a series of tour stops in Australia and Asia.
Cover photo: Collage: Screenshot/TikTok/@spencerssluts & @emhodder