Harry Styles stops concert to find a very special person in the audience
Manchester, UK - Pop sensation Harry Styles halted his concert on Wednesday to find a very special someone in the huge crowd.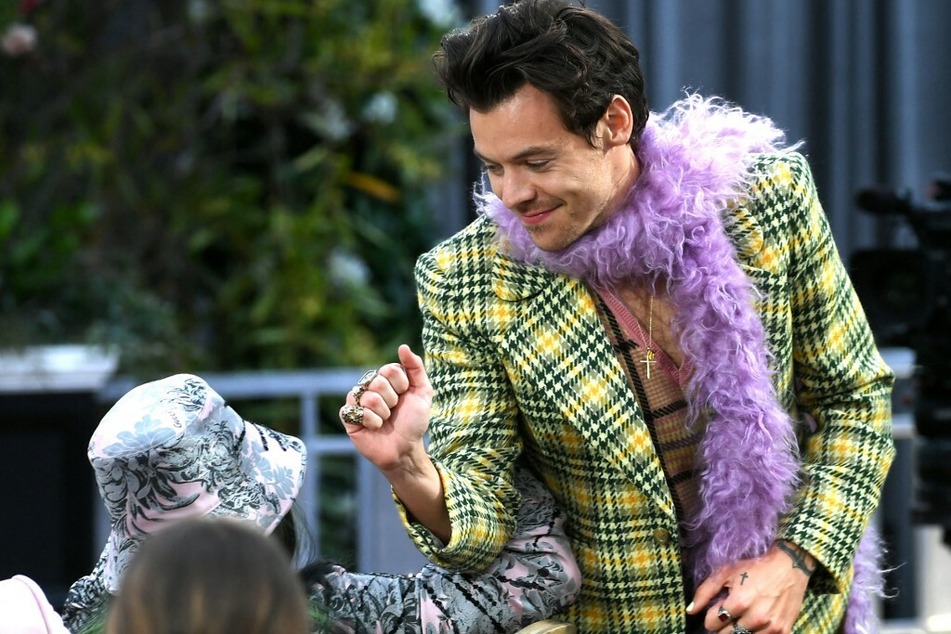 Style's show at the Emirates Old Trafford in Manchester, which can seat 26,000 people, was in full swing when he decided to abruptly stop his set for a brief aside.
"I'm going to ask a favor from you because I'd like to try and find someone in the audience," Styles began. "So, we're going to get really quiet, and I'm going to see if I can locate this person if you don't mind helping me."
The crowd hushes as the star announced he was looking for his "first ever school teacher."
"Her name's Mrs. Vernon, and I believe she is in the crowd. We're going to try and find her. If Mrs. Vernon is here. Are you here?"
Believe it or not, he eventually spotted her in the sea of people. "There she is!," Harry shouted as he dropped to his knees.
"I'd just like to thank you for everything in those formative years and, yeah, thank you so much. It means a lot to me that you're here tonight," he said, garnering a ton of audible adoration from the stadium of thousands of people.
This whole scene made for a welcome change from the 28-year-old's show in Glasgow, where an overenthusiastic fan shockingly fell from the top tier of the stadium.
Harry Styles' latest album, Harry's House, is streaming everywhere.
Cover photo: KEVIN WINTER/GETTY IMAGES NORTH AMERICA/Getty Images via AFP