Double trouble: who is Heidi Grey's steamy sleepover date?
Los Angeles, California - Heidi Grey gave her fans an early Valentine's present with a special joint photo series on her Instagram account.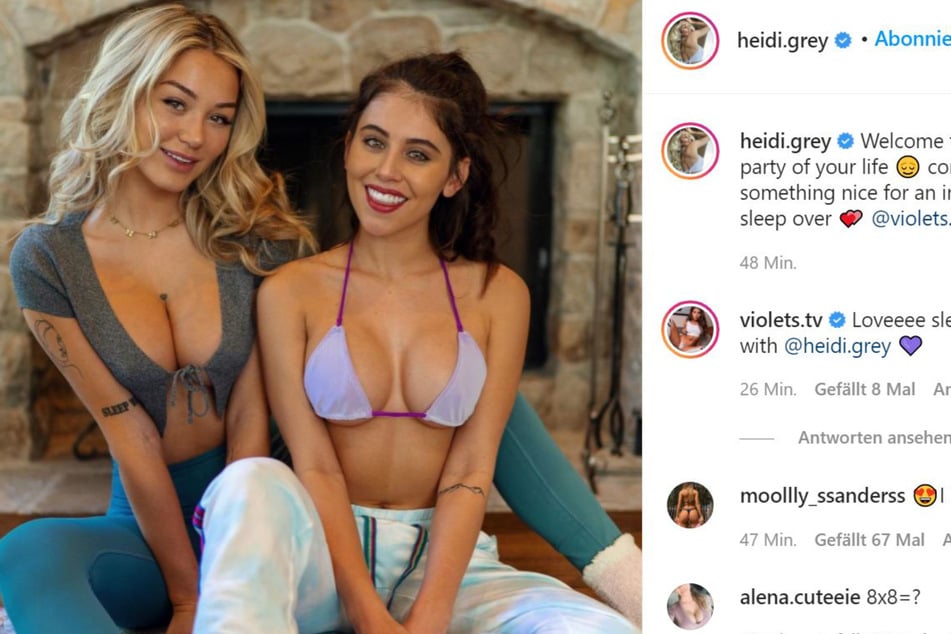 On Saturday night, the blonde shared two photos of herself with her friend Violet Summers. According to Heidi Grey (22), her fellow influencer had come over for a sleepover.
The two women used the time to take sexy pictures. Fans of the adult models might have had trouble deciding where to look first...
In just one hour, the photos of the dazzling duo received around 18,000 likes.
With the post, Heidi Grey is following a growing trend: more and more adult models are joining forces to take photos together.
Violet Summers' Instagram account already features a number of collaborations, with the 21-year-old posing in several pictures with her sister Riley Summers and with California-based Viking Barbie.
So far, Grey has shared mostly solo photos on her Instagram account. Could this be the start of a new trend for the model?
Next collaboration with Viking Barbie?
Heidi's fans are surely speculating about the next guest star to make an appearance in the near future. Viking Barbie's name immediately comes to mind.

The hugely-popular blonde also likes to take photos with other models, and she has already appeared in several Instagram Stories together with Heidi Grey.
Fans who adore both models will now be hoping for a joint shooting...
Cover photo: Instagram/Screenshot/heidi.grey