Twice as sexy: Viking Barbie and Violet Summers pose together on Instagram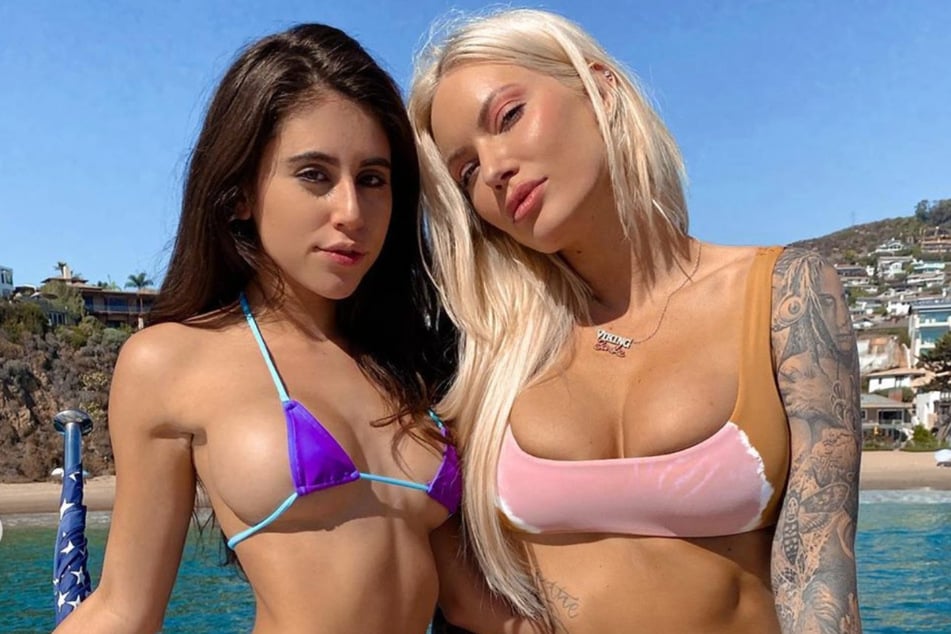 Usually the two young women love to make headlines with their own individual Instagram accounts, on which they regularly show off their bodies in the smallest and tightest pieces of clothing possible.
They are both two of the most successful adult influencers on Instagram right now and enjoy making their fans go crazy with casual nip-slips and thongs that don't cover much at all.
Now the time has finally come for the two beauties to double up for a spicy hot photo shooting. And the pictures truly turned out stunning! 
They appear in their famous itsy-bitsy bikinis in an idyllic setting at Newport Beach.
Violet Summers (20) and Kayleigh Swenson (35) – Viking Barbie's real name – have already shared plenty of pictures of their steamy boat trip in California on Instagram and made their millions of followers all hot and bothered.
Viking Barbie and Violet Summers seem to be Instagram BFFs
It seems like the two have been very close friends for quite some time now as both of them regularly post supportive comments and compliments under each other's pictures.
Violet Summers even mentioned how obsessed she is with the blonde bombshell.
Fans love the sexy duo: "You're perfect!"
Their followers seem to be equally obsessed with the pair, as they continue to express their enthusiasm in the comments section. "Every picture of you is perfect!", "Hottest girls!", and "Two beautiful ladies" are only a drop from an ocean of appreciation.
Speaking of fans: both models are incredibly successful in what they are doing! Violet Summers currently has over 8.4 million followers, closely followed by Viking Barbie with 7.6 million fans. 
Cover photo: instagram.com/viking.barbie