Sealed with ink: Heidi Klum gets special romantic present from her husband
Los Angeles, California - This love goes deep under the skin: Tom Kaulitz had his wife Heidi Klum immortalized on his body.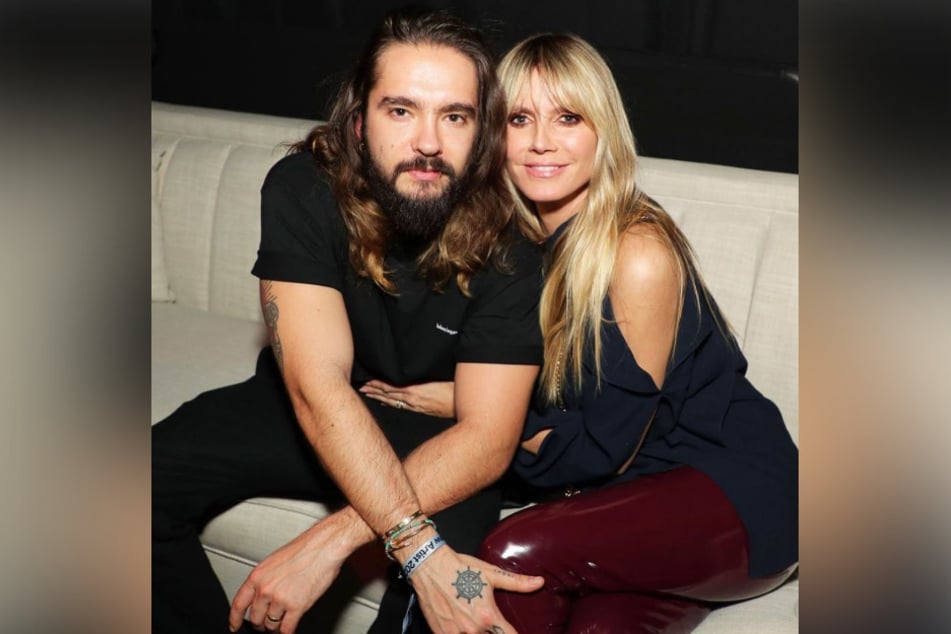 The Tokio Hotel guitarist keeps a low profile on the internet and doesn't even have his own Instagram account.
But just in time for Valentine's Day on Sunday, the musician posted a personal message on the official page of his band Tokio Hotel.
On the day of love, the post was fittingly about his wife Heidi (47).
Tom (31) had her name tattooed on the finger on which he also wears his wedding ring.
"Heidi" is now written in curved letters on the inside of his left hand.
"Happy Valentine's Day to all of you. May you spend it with the ones you truly and deeply love. I sure do!! Also inked her on my skin!" the message under the post reads.
The model also shared special Valentine's Day greetings: in her Insta-Story, she lolls around with her sweetheart in the California sun surrounded by red roses and plenty of shots of the two kissing.
Tom already has a tattoo of Heidi Klum's daughter's name
It is not the musician's first friendship tattoo: he already got one with Heidi's daughter Leni Klum (16) last year.

In the Vogue interview, the teen revealed that she and twins Tom and Bill Kaulitz each have three small dots on the inside of their fingers.
This Valentine's season, Heidi is taking center stage with her husband's latest tattoo reveal.
Cover photo: instagram.com/heidiklum/