Hot Girl Spice! Megan Thee Stallion is getting saucy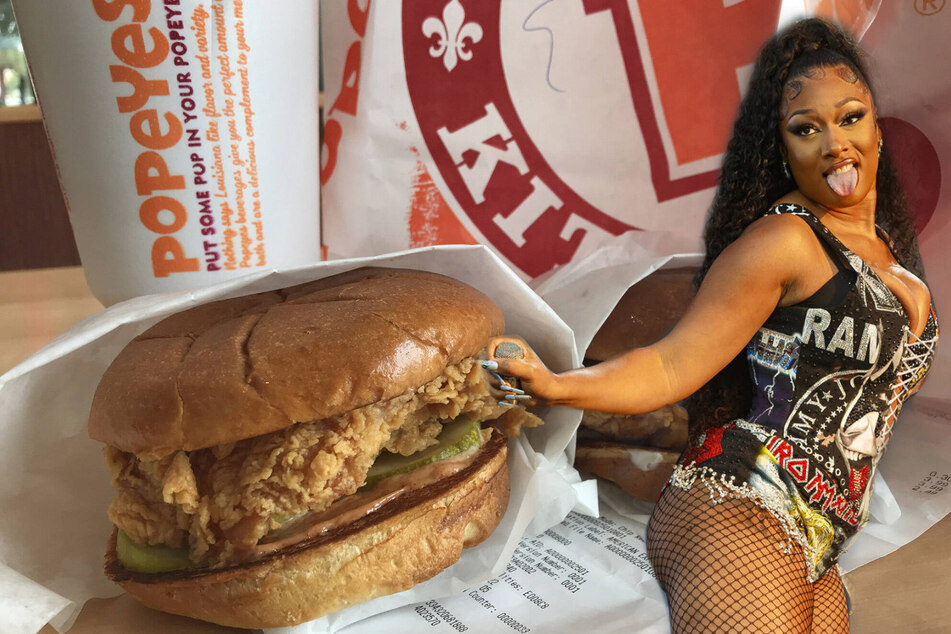 First, Megan Thee Stallion was getting in on the investing game by teaming up with Cash App, and teaching others to do the same.

Now she's upping the ante with a new partnership, and putting her money where her mouth is – literally.
"Yesss Hotties it's true," the rapper wrote on her social media on Thursday. "Thee mf HOTTIE SAUCE IS DROPPING AT @Popeyes."
The sauce is aptly name Hottie Sauce and will be available at the fried chicken chain beginning October 19.
The company and artist made the announcement with a promo video on Thursday, in which Megan is dressed in glitzy cowboy attire in a country Western saloon.
The collaboration also includes a line of merch, complete with shirts that say "Saucy" and a flame-print bikini.
Popeyes said in a statement that the rapper worked closely with their culinary team "to develop the exclusive Megan Thee Stallion Hottie Sauce, which flaunts a sweet, yet bold flavor with a hint of spice, inspired by Megan's sassy personality." Its recipe is a mix of honey, cider vinegar, and Aleppo pepper and will be added to Popeyes' signature Chicken Sandwich and chicken nuggets.
But the star isn't stopping there.
"Not only that buttt ya girl is now a franchise owner and will be opening my very own Popeyes locations!" Megan also revealed.
It is unclear where the locations will be, but fans are definitely eager to find out.
"Idc if I have to drive a thousand miles, I'm going to a Megan Popeyes ASAP," one fan tweeted.
The artist said the collaboration is "a milestone" in her "evolution as an entrepreneur" and is also making a six-figure donation with Popeyes to Houston Random Acts of Kindness.
"I'm appreciative of Popeyes commitment to empowering Black women and look forward to opening Popeyes restaurants," the Hot Girl said.
Adding the new partnership to her belt of achievements comes as the rapper has been headlining the music festival circuit this season.
Megan Thee Stallion Hottie Sauce will be available throughout the United States and in 14 other countries in just a few days.

Hot Girl moves indeed!
Cover photo: Collage: Imago/ZUMA Wire