New York City hosts a blowout music festival weekend
New York, New York – New York City went wild this weekend as it played host to not one, but two music festivals at the same time.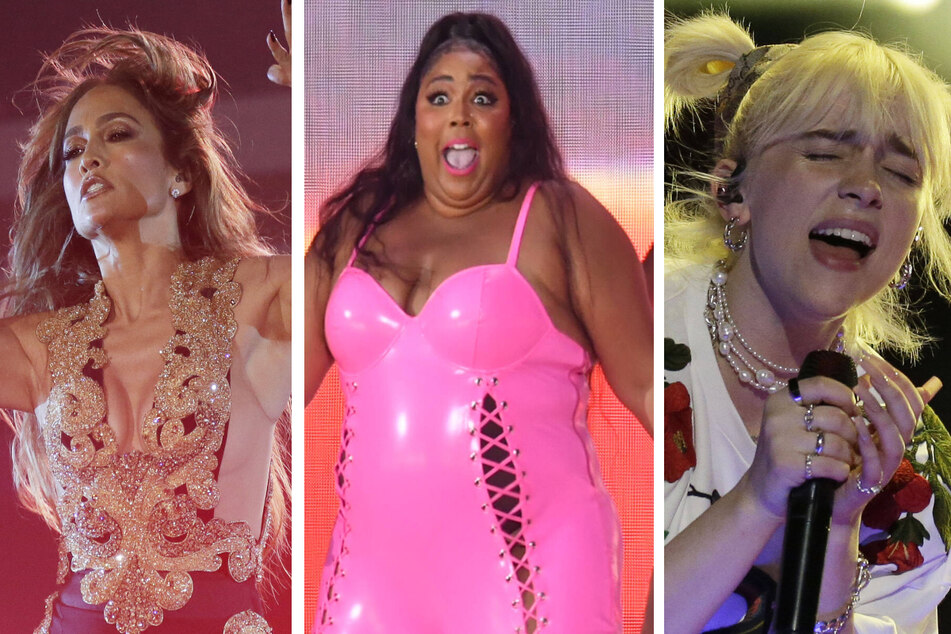 The three-day Governor's Ball music festival fell on the same September weekend this year as Global Citizen Live, a star-studded event of performers and speakers that highlights activism.
Both events made their return to The Big Apple after being cancelled last year due to the pandemic.
Billie Eilish did double duty, headlining Governors Ball on Friday night and playing in the Central Park lineup on Saturday. New York's Governor Kathy Hochul spoke at both events on Saturday, proclaiming to the Citi Field crowd, "This proves that New York is back!"
"The energy at Global Citizens was welcoming," attendee Brandon Brown told TAG24. "Music at this festival was beyond what I expected. Great artists and all uniting for an important cause."
The event sought to "defend the planet" and "defeat poverty," raising awareness and funds for the hunger crisis, climate needs, and vaccine distribution in developing countries. Free tickets were earned by concertgoers, who gained points for entry by signing petitions and reaching out to lawmakers about global issues.
Global Citizen concerts also took place worldwide over the same 24-hour period across six continents, from London and Paris to Rio De Janeiro, Sydney, and Nigeria.
Los Angles hosted a show featuring Stevie Wonder, Demi Lovato, and OneRepublic. New York's was a seven-hour extravaganza that boasted Jennifer Lopez, Paul Simon, Lizzo, Coldplay, Camila Cabello, Shawn Mendes, and a rare appearance from Prince Harry and Meghan Markle who highlighted Covid-19 vaccine equity.
"If we don't discuss our history constructively, how can we build a better future?" Lizzo said during her set, adding issues of institutionalized racism to the docket.
"I've been like, 'What kind of rich b***h do I want to be?' And I decided I want to be a philanthropist," she added.
The weather held out for a beautiful kickoff to the first weekend of fall.
"[It] seemed the event had zero glitches, which was a good thing," concertgoer Brown added, especially considering last month's concert attempt on the same Great Lawn in Central Park. New York's Homecoming Week mega concert was a wash-out and forced attendees to evacuate due to lightning from Tropical Storm Henri.
But, "the festival did run out of food, which was a tough pill to swallow when hungry," Brown joked.
Gov Ball exploded with stars and fireworks
Global Citizen Live hosted around 60,00 attendees on Saturday. Governors Ball, on the other hand, drew close to 50,000 attendees each day from Friday to Sunday, and sold out its first two days.

"Gov Ball," as it's affectionately deemed, required proof of Covid-19 vaccination or a negative test result within 72 hours, aligning with its organizer Live Nation's regulations. Global Citizen required the same, and additionally requested face masks be worn by concertgoers at all times.
Gov Ball is the biggest festival event to return to New York, and was housed in a four stage complex in the parking lot outside Citi Field for the first time in its 10-year history. It was previously held on Randall's Island, and began on Governors Island.
Eilish – who called out event security during her set after seeing something she took issue with in the crowd – said the Friday night performance was one of her "all-time favorites."
Headliners also included A$AP Rocky, Megan Thee Stallion, J Balvin, Phoebe Bridgers, and Post Malone.
The weekend was capped off with a giant, tattooed statue of Lady Liberty that towered over the festival, and a huge fireworks display.
Cover photo: Collage: IMAGO/UPI Photo, MediaPunch, & UPI Photo