How Foo Fighters and Taylor Hawkins' wife are honoring the late drummer
Los Angeles, California – The Foo Fighters are honoring Taylor Hawkins in a rocking way while his surviving wife made her first public statement since his passing.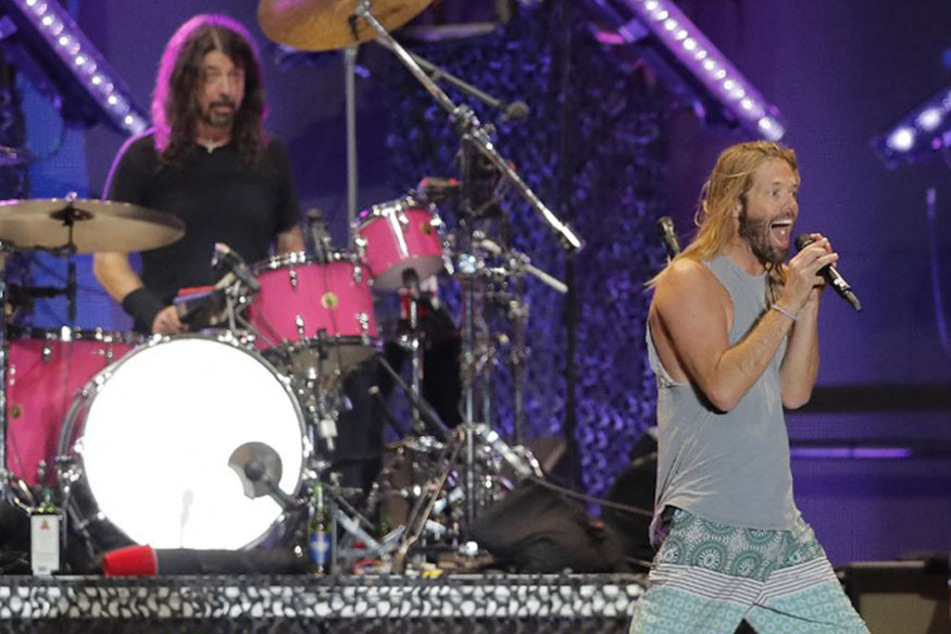 The rock band and the drummer's wife Alison Hawkins are keeping the memory of the beloved drummer alive in extremely meaningful ways.
On Wednesday, the Foo Fighters along with Hawkins' family announced two tribute concerts to "celebrate the memory and music of a rock legend." One is slated to take place at Wembley Stadium in London on September 3, while the second will be held at The Kia Forum in Los Angeles on September 27.
The band along with the Hawkins family hopes to "celebrate the life, music, and love of their husband, father, brother and bandmate with The Taylor Hawkins Tribute Concerts," according to the Foo Fighters website.
Shortly after the Foo Fighters announced the tribute shows, Alison shared an impassioned statement for the first time since Hawkins' untimely death via Twitter.
She started by giving her "deepest thanks and admiration" to the "global Foo Fighters community and Taylor's fans far and wide for the outpouring of love" they've showed her late husband.
"As Taylor's wife, and on behalf of our children, I want to share how much you meant to him and how dedicated he was to 'knocking your socks off' during every performance," Alison wrote. "In celebration of his life, it is now up to all of us who loved him most to honor Taylor's legacy and the music he gave us.
Tickets for the two tribute shows will go on sale Jun 17.
Cover photo: JAVIER TORRES / AFP