Jake Paul flees in fear after Floyd Mayweather confrontation
Miami, Florida - Is wannabe boxer Jake Paul really as tough as he says he is?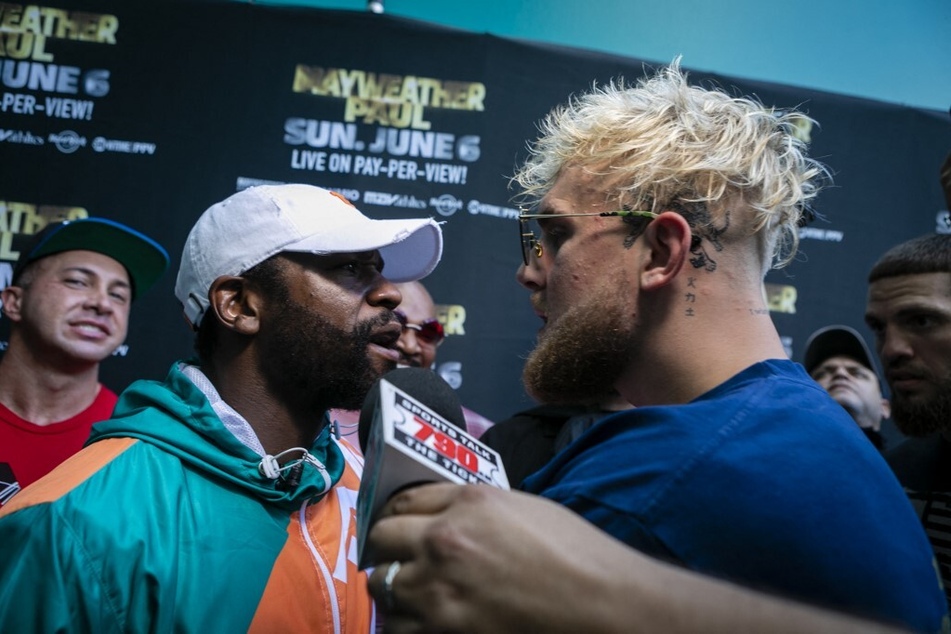 On Wednesday night after a Miami Heat game, the influencer-turned-boxer was confronted by Floyd Mayweather. Surprisingly, at that moment, Paul's trash-talking, tough guy persona was nowhere to be found.
As seen in a viral video, as soon as Mayweather and his entourage approached Paul – shielded by a lone security guard – the two exchanged words before Paul booked it and ran for his life!
"What happened, you're not tough anymore since your loss?" one person shouted in the video.
While Paul wasn't bold enough to speak up during the confrontation, shortly after, he took to Instagram to address the situation.
"So I'm leaving the Miami Heat game and Floyd Mayweather and 50 dudes pull up out of nowhere, out of like some side alley, waiting for me outside the stadium, and they're like, 'So what's up? what's all that talk now?' Paul said on his Instagram story.
He added: "I'm like, first of all, what did I say to you Floyd? I just took your hat and you're still mad about it?"
Paul later tweeted: "Floyd if you want to fight 1 on 1 we can do that but don't try to hop out of 3 cars 25 dudes deep tryna to jump me while I'm tryna enjoy my Wednesday night."
Are fans going to get Paul vs. Mayweather part II? Buckle your seatbelts, ladies and gentlemen! It appears the boxing world is about to get crazy!
Cover photo: Eva Marie UZCATEGUI / AFP