James Franco's casting as Fidel Castro causes a huge uproar
Los Angeles, California - James Franco's return to the limelight could hardly have gotten off to a more controversial start after his casting as Cuban leader Fidel Castro caused an uproar.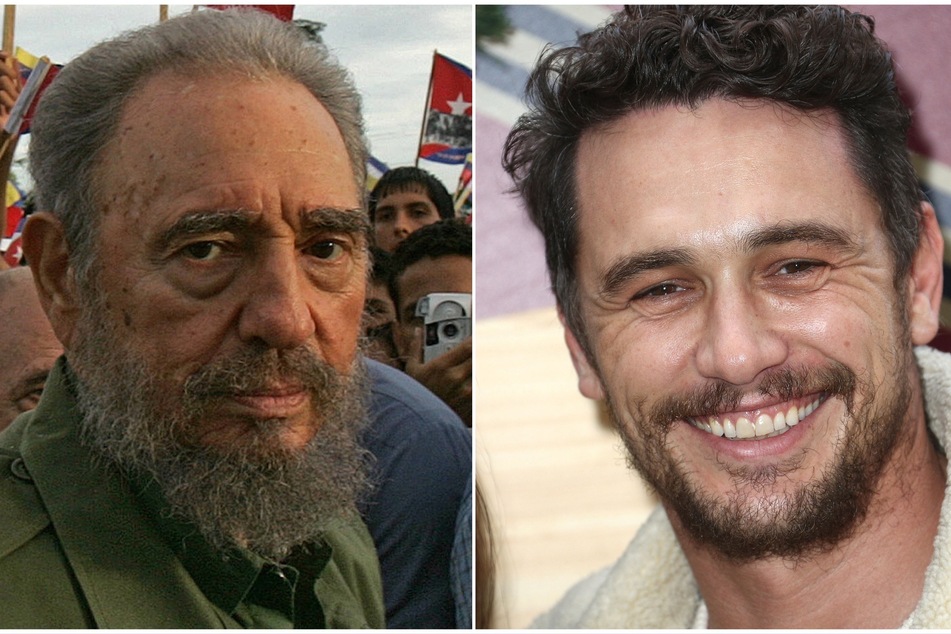 The decision to cast the 44-year-old actor in the role of the late revolutionary for the upcoming film Alina of Cuba was slammed by angry fans and celebrities over the weekend.
The indie movie will be based on the life of Castro's daughter Alina Fernandez, who only found out who her father was at the age of 10.
Picking Franco of all people was always going to be risky, especially because his reputation is still tarnished after being accused of inappropriate sexual behavior by five of his film students.

And while this was definitely a subject for some fans online, many others were more concerned with the continued lack of proper representation in Hollywood.
John Wick star John Leguizamo, who was born in Colombia, was the most vocal on the issue.

"How is this still going on? How is Hollywood excluding us but stealing our narratives as well?," he began a fiery Instagram post on Friday.
"No more appropriation Hollywood and streamers! Boycott! This F'd up! Plus seriously difficult story to tell without aggrandizement which would b wrong! I don't got a prob with Franco but he ain't Latino!".
James Franco's casting causes divide in Hollywood
The View co-host Ana Navarro-Cárdenas shared the Encanto actor's post while offering similar thoughts on the matter.
"@JohnLeguizamo is absolutely right. And frankly, I don't want to see a movie about Fidel Castro, regardless of who they cast." she tweeted.
Meanwhile, Castro's daughter has stood by the decision to cast Franco while also stressing the indie flick "is almost entirely Latino, both in front and behind the camera."
"James Franco has an obvious physical resemblance with Fidel Castro, besides his skills and charisma," Fernández told Deadline.
Production for Alina of Cuba is reported to begin on August 15.
Cover photo: Collage: ADALBERTO ROQUE / AFP & FREDERICK M. BROWN / GETTY IMAGES NORTH AMERICA / GETTY IMAGES VIA AFP