Jason Sudeikis reportedly tried stopping Olivia Wilde from giving "special dressing" to Harry Styles
Los Angeles, California - Per an explosive new report, Jason Sudeikis didn't handle his split from Olivia Wilde too well.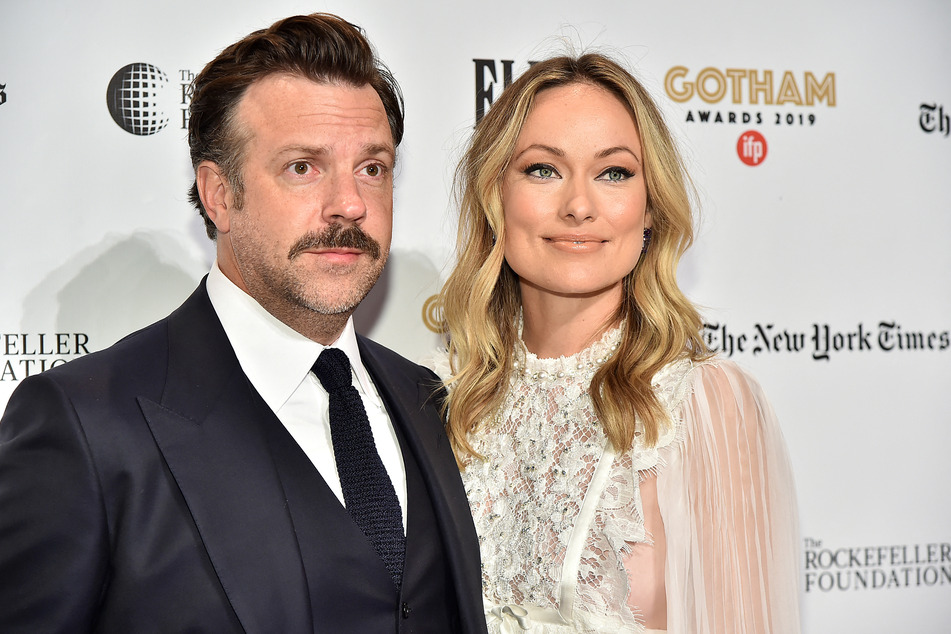 Apparently, the stars' breakup wasn't just over Harry Styles.
According to a new bombshell report from the Daily Mail, a special salad dressing was actually the straw that broke the camel's back.
On Monday, the exes' former nanny claimed that the Ted Lasso actor allegedly "threw himself" in front Wilde's car to prevent her from leaving after he discovered her alleged affair with Styles.
Per the unnamed ex-employee, the 47-year-old actor was "blindsided" by the split and was particularly upset one night when Wilde tried to leave to see her now-boyfriend with a salad that included her "special dressing."
"The night she left with her salad, Jason had chased after her, videotaping her in the house," she recalled.
"She was saying: 'I'm scared of you, Jason, I'm scared of you.' And he said: 'If you're scared of me, why are you leaving your kids with me?' So then, Jason went outside and lay under her car so she wouldn't leave. She got in her car to back up, he lay under her car so she wouldn't leave."
The former nanny added that the Horrible Bosses star did this "on purpose" in efforts to make the Don't Worry Darling director "late" to see Styles.
"Jason told me, 'She made this salad and she made her special dressing and she's leaving with her salad to have dinner with Harry,'" the nanny claimed.
If the anonymous insider's new claims are true, this debunks Wilde's interview with Vanity Fair where she asserted that she didn't "leave" Sudeikis for the British crooner.
Wilde and Sudeikis have had a dramatic fallout following their split including a messy and ongoing child custody battle over their two children.
Cover photo: THEO WARGO / GETTY IMAGES NORTH AMERICA / GETTY IMAGES VIA AFP