Jon Stewart talks future of comedy after receiving prestigious Mark Twain award
Washington DC - Comedy legend Jon Stewart was awarded the Kennedy Center's Mark Twain Prize for American Humor on Sunday at a glitzy ceremony full of A-listers.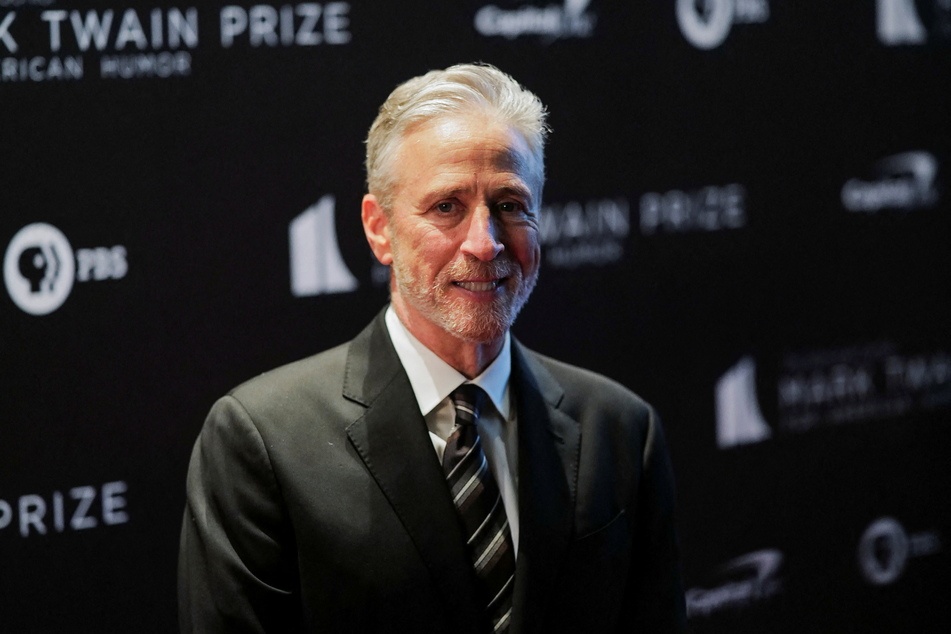 The 59-year-old is the 23rd recipient of the prize, which was first given to Richard Prior in 1988. The prestigious award has since been given to other comedic icons including George Carlin, Eddie Murphy, Will Ferrell, and Dave Chappelle.
In 1999, Stewart replaced Craig Kilborn as host of Comedy Central's The Daily Show, a late night news show that combined politics and satirical comedy in an innovative way.
After 16 years, Stewart stepped down and passed the torch to the show's current host, Trevor Noah, back in 2015.
It paved the way for similar shows such as Last Week Tonight with John Oliver and The Colbert Report with Stephen Colbert. Both Oliver and Colbert worked alongside Stewart on The Daily Show.
The award ceremony had an impressive guest list that included comics Jimmy Kimmel, Dave Chappelle, Steve Carell, and a rare public appearance by Pete Davidson, who arrived with date Kim Kardashian.
Some familiar names in politics were also present, such as House Speaker Nancy Pelosi, White House press secretary Jen Psaki, and Transportation Secretary Pete Buttigieg. There were also musical performances by Bruce Springsteen and Gary Clark Jr.
In his acceptance speech, Stewart spoke on the future of comedy and the biggest problem it will face.
"When society is under threat, comedians are the ones who get sent away first. It's just a reminder to people that democracy is under threat. Authoritarians are the threat to comedy, to music, to thought, to poetry," Stewart said.
Jon Stewart currently hosts The Problem on Apple TV+, which was recently confirmed for a second season.
Cover photo: REUTERS