Jurassic Park star Sam Neill reveals shocking health scare
New Zealand - Actor Sam Neill has opened up about his health, revealing in a recent interview that he was diagnosed with blood cancer.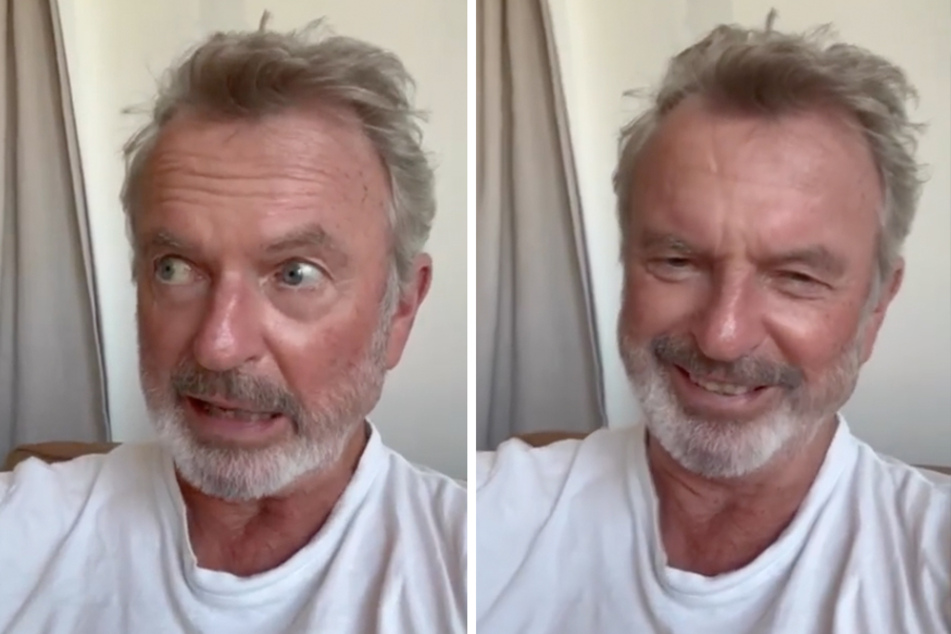 The Jurassic Park star told The Guardian about the "dark moments" of the last year, when he learned of his cancer.
"Those dark moments throw the light into sharp relief, you know, and have made me grateful for every day and immensely grateful for all my friends. Just pleased to be alive," he said.
According to The Guardian, Neill, 75, experienced swollen glands while promoting 2022's Jurassic World: Dominion. He was diagnosed with Stage 3 angioimmunoblastic T-cell lymphoma, a type of non-Hodgkin lymphoma, shortly after he noticed the swelling.
Neill reportedly received chemotherapy and started a new chemo drug when the first treatment started to fail. The Guardian reported that Neill is now cancer-free and will be taking the drug monthly "for the rest of his life."
The star even assured he's in good health in an Instagram video: "I am alive and well and I have been in remission for eight months, which feels really good."
The actor also spoke to the outlet about his upcoming book, Did I Ever Tell You This?
"I never had any intention to write a book. But as I went on and kept writing, I realized it was actually sort of giving me a reason to live," he said. "And so it was a lifesaver really, because I couldn't have gone through that with nothing to do, you know."
Readers, however, shouldn't regard Neill's upcoming book as a "cancer book."
"I can't stand them," he said. "I am never going to read another bloody cancer book in my life."
Neill also told the outlet that he "couldn't care less" about dying but wants "another decade or two" to bask in the life he has.
Cover photo: Collage: Screenshot/Instagram/samneilltheprop