"Don't perform": Justin Bieber facing heat for upcoming music concert
Jeddah, Saudi Arabia - Justin Bieber is scheduled to perform at the upcoming Formula One Saudi Arabian Grand Prix in Jeddah on December 5, yet calls from human rights activists are urging him to cancel the show.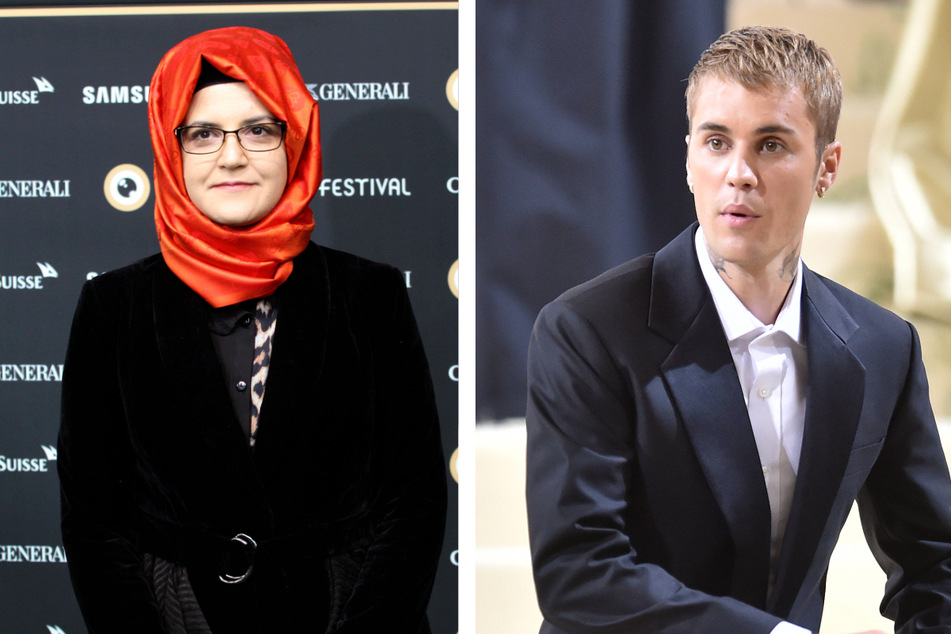 Bieber now has a "once-in-a-lifetime opportunity," Hatice Cengiz wrote in a piece for The Washington Post on Saturday, to send a message that his "name and talent will not be used to restore the reputation of a regime that kills its critics."
Cengiz is the fiancée of famed murdered journalist Jamal Khashoggi. She joined calls from multiple human rights groups urging Bieber and his fellow headliners to boycott the state-sponsored Saudi Arabian music event.
Jason Derulo, A$AP Rocky, Tiesto, and David Guetta are also scheduled to perform, yet Bieber's set is the most high-profile.
TMZ reported that a truck plastered with doctored photos of Justin Beiber and Saudi Crown Prince Mohammed bin Salman drove by the American Music Awards in LA on Sunday, calling the singer a "Saudi Pawn."
"It's not too late now to say sorry. Don't sing for Saudi Arabia's dictator!" the ads read, which are said to have been produced by the Human Rights Foundation.
"Don't sing for the murderers of my beloved Jamal," Cengiz similarly wrote in her open letter to the artist. She added that as Bieber has released albums titled Justice as well as Freedom, "Saudi Arabia desperately needs both."

Cengiz's fiancé Khashoggi was killed in 2018 at the Saudi consulate in Istanbul as he went to collect papers for his wedding. The journalist had been living in the US and was a frequent outspoken critic of the monarchy. A UN special rapporteur found evidence of possible personal responsibility by the crown prince.
Saudi Arabia has come under worldwide criticism for its human rights record. Despite some easing in public life, women's rights continue to be more restricted than in almost any other country. Peaceful political protesters, critics of the government, as well as members of the LGBTQ+ community are often aggressively persecuted, jailed, and tortured.

Saudi Arabia has been making efforts to increasingly bring international artists to the country in recent years, including performances by Mariah Carey, Enrique Iglesias, the Black Eyed Peas, Nelly, and BTS.
Some stars have cancelled their past gigs in the country in a stance against the nation's human rights abuses, including Nicki Minaj, Emily Ratajkowsk, and John Cena.
Bieber has yet to comment on the Formula One show and how he will proceed.
Cover photo: IMAGO/MediaPunch