Justin Bieber shows off his latest tattoo and gets called out by his mom
Los Angeles, California - To celebrate his latest album's out-the-gate success, Justin Bieber added to his collection of neck tattoos with another single-needle beauty – but his mom isn't too impressed.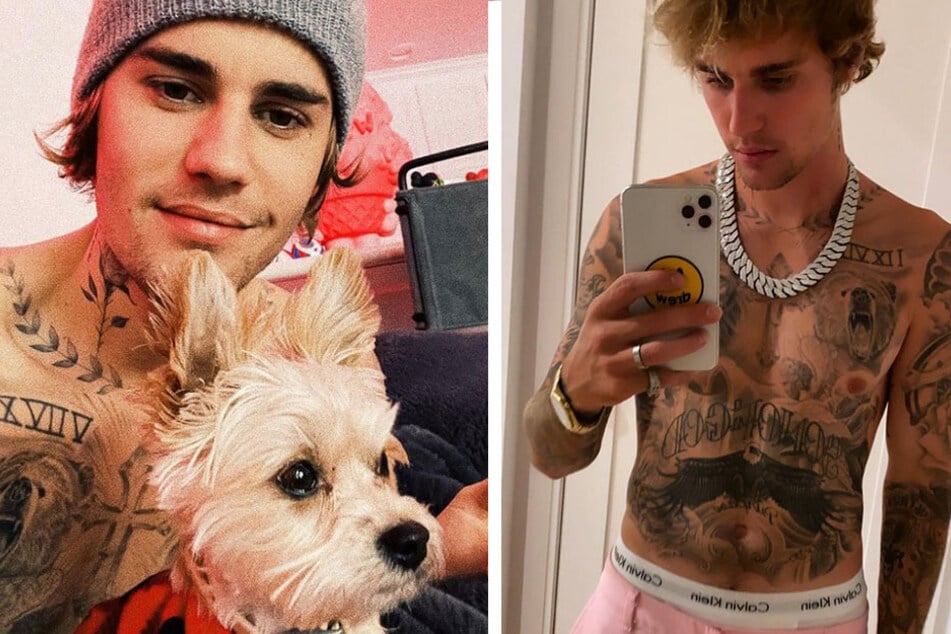 After his eighth studio album, Justice, took the No. 1 spot in the Billboard 200 Chart, Bieber sought out the help of famed tattoo artist Dr. Woo to mark the moment in style.
The 27-year-old is a huge fan of meaningful ink and regularly uses to inspire new tattoo designs.

On Sunday, he showed off his new, subtle peach tattoo on Instagram, a piece that references the song Peaches from his brand-new album.

Unluckily for Bieber, his mom Pattie Millette is an active Instagram user who's doesn't shy away from embarrassing her son on social media.

In an unmistakably motherly tone, Millette commented on her son's post and asked: "Don't you have enough yet?" with a wincing emoji.
Other fans of Bieber's took this as a moment to remind the tattoo-enthusiast of a statement made on his self-titled YouTube docuseries in 2020, saying, "I think I'm done on my neck. That's a Hailey request."
Bieber gets support from fellow celebs
People don't seem intent on letting him forget the promise he made, and one all-caps comment read, "YOU PROMISED HAILEY NO MORE ON THE NECK, SO WHY?"
But other celebrities came to the rescue, sharing their praise and admiration for the new piece, with The Rock commenting, "Good pain".
The two areas Bieber hasn't had inked yet are his hands and his back. The Canadian said he plans to keep both blank until he has kids, when he says he would get their portraits tattooed on him.
With his latest album hitting the No. 1 spot on the Billboard 200 chart Bieber has become the youngest solo artist to have eight No. 1 albums. One week prior to the album's release, Bieber showcased the song Peaches during his NPR Tiny Desk concert, which has now taken over the TikTok airwaves.

Since it's release, Billboard reported that Justice had moved 154,000 equivalent album units, making it the second-best album debut of 2021.
Cover photo: screenshot / Instagram / justinbieber