Adidas to release remaining Yeezy stock after Kanye West split
Herzogenaurach, Germany - Adidas set out the timeline for its plans to sell its remaining Yeezy stock for charity, after the bombshell split from Kanye West.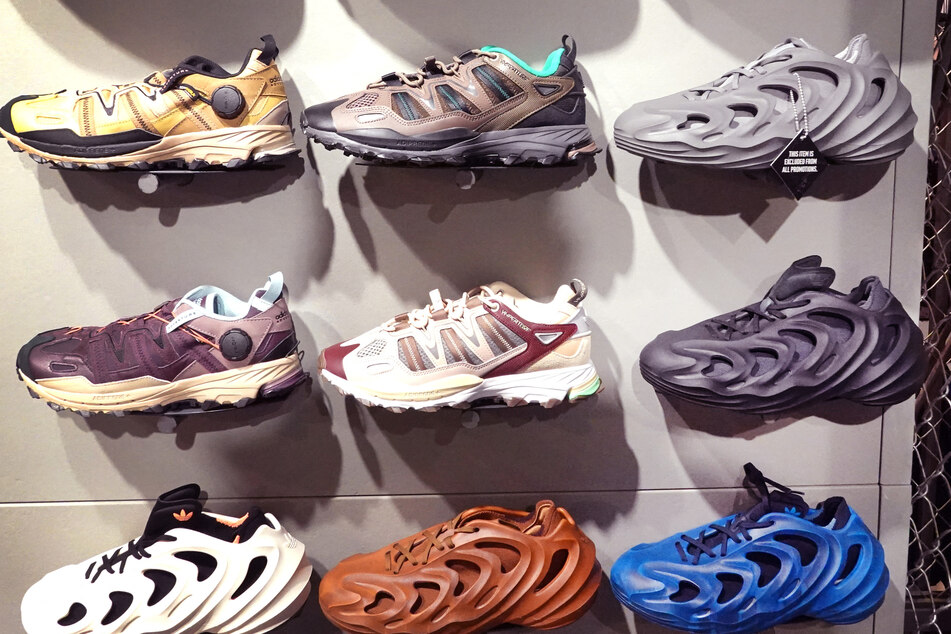 As previously suggested, a "significant amount" will be donated to organizations that work against discrimination and hatred, including racism and anti-Semitism, Adidas said on Friday at its Bavarian headquarters in Herzogenaurach.

The sale of the first Yeezy products is set to start in May.
Adidas' new Chief Executive Björn Gulden said at the company's annual general meeting on Thursday that the retail giant was working hard to find a solution for the remaining products from the high-priced Yeezy range made in cooperation with YE.
"Burning them would not make sense," Gulden said, but suggested that selling the gear and donating the proceeds to those affected by the musician's racist and antisemitic comments was conceivable.
The dramatic break-up has already cost Adidas up to $1.3 billion in sales, as well as profits of up to €700 million.
Shareholders had sharply criticized the company's management at the meeting, with the handling of the scandal surrounding the rapper in particular landing Adidas in hot water.
Gulden said he intends to get the floundering company back on track. However, he admitted that a quick recovery was unlikely.
Cover photo: SCOTT OLSON / GETTY IMAGES NORTH AMERICA / GETTY IMAGES VIA AFP