Kanye West stuns Alex Jones into silence with offensive Nazi remarks
Austin, Texas - Kanye West has people scratching their heads once again thanks to making some questionable statements and seemingly defending Nazis during an interview on Alex Jones' Infowars show.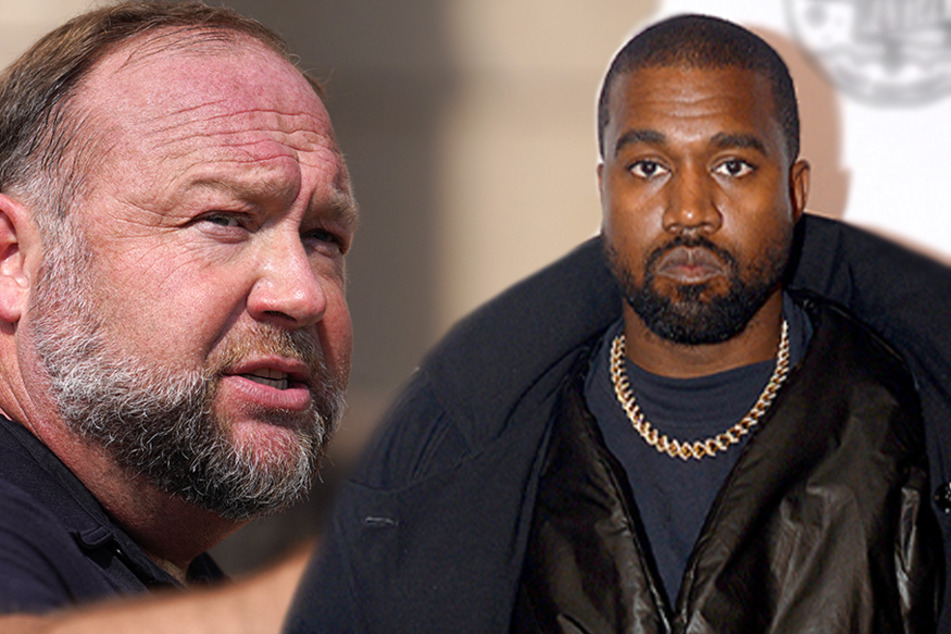 Days after making headlines for claiming that he owes the IRS $50 million in taxes during an appearance on the Timcast IRL podcast, Ye West is, yet again, making a name for himself for all the wrong reasons.
This time, it happened during a visit to Alex Jones' conspiracy-laden Infowars show, where Ye went on numerous nonsensical and highly offensive rants.
When Jones told West, "You're not a Nazi, you don't deserve to be called that and demonized," the rapper had an interesting and horrifying response: "Well, I see good about Hitler, also."
Ye went on to seemingly credit Adolf Hitler for creating highways and "the very microphone that I use as a musician."
He then stated that he's "done with the classifications," before adding, "every human being has something of value that they brought to the table – especially Hitler."
Kanye West spews nonsense to a disagreeing Alex Jones
Later on, Ye mentioned the freeze the IRS allegedly put on four of his bank accounts for owing back taxes in a mind-boggling manner: "I gotta watch my accounts, because they've been frozen by the Jewish banks," to which Jones responded, "So, you don't trust white people or evil Nazis."
At that point, Ye jumped in to add another bit of questionable commentary: "I don't like the word 'evil' next to 'Nazis,'" which clearly shocked Jones, who then quipped, "Oh my goodness," before Ye interjected again: "I love Jewish people, but I also love Nazis."
"I have to disagree with that," Jones quickly replied.
If a man like Alex Jones, who made money off of crafting conspiracy theories around a mass shooting that took the lives of 20 children, disagrees with something someone is saying on his own show, it's probably a sign they (read: Kanye West) have gone too far.
Cover photo: Collage: Joe Buglewicz & Brad Barke / GETTY IMAGES NORTH AMERICA / Getty Images via AFP