Kanye West wears shirt with white supremacist slogan at Paris Fashion Week
Paris, France - Ever-controversial rapper Kanye West is facing backlash yet again following a shocking fashion choice at the launch of Yeezy Season 9 at Paris Fashion Week.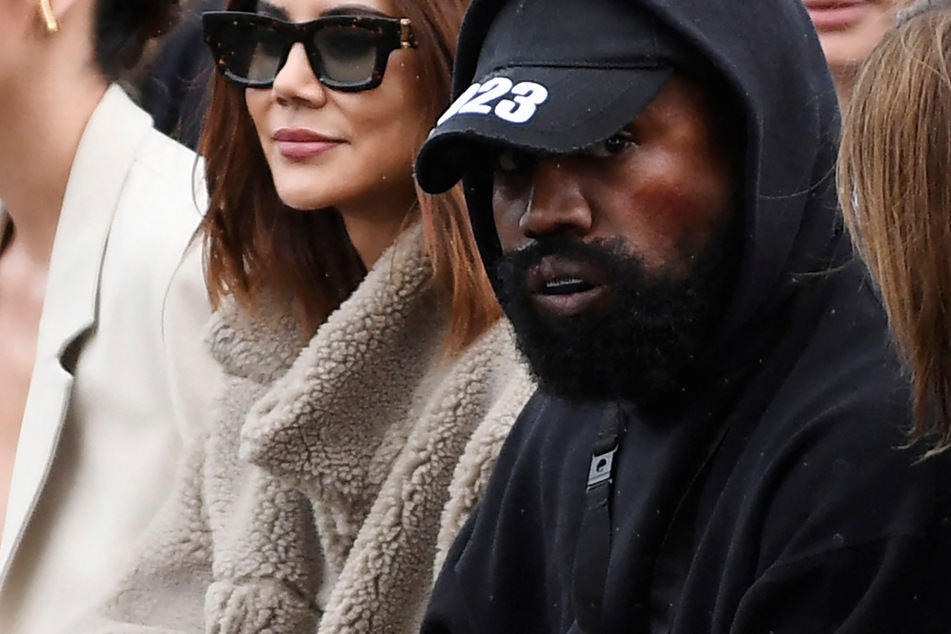 West appeared at the show wearing a black shirt with White Lives Matter printed on the back. His fashion choice immediately sparked a massive backlash on Twitter.
The shirt's slogan originated as a response to the Black Lives Matter movement and has been associated with neo-Nazi and white supremacist groups.
The rapper was joined by far-right commentator Candace Owens, who donned a matching White Lives Matter shirt. Owens, no stranger to controversy herself, has been openly critical of the Black Lives Matter movement.
She recently targeted West's ex-wife, Kim Kardashian, while speaking on her show, calling Kardashian "a body without a soul" while discussing the reality star's sex tape scandal. West and Kardashian's oldest child, North West, participated in the fashion show as well.
In addition to West and Owens, several models featured in the YZY show wore clothing with White Lives Matter written on it.
Kanye West declares himself "the leader"
Ye's shocking shirt has been widely condemned online.
Journalist Jemele Hill tweeted that even if the shirt is a part of a marketing plan, it remains "a dangerously dumb message to send for someone with his massive platform." Other users highlighted West's previous support for President Donald Trump, noting that his support of conservative ideology has become a fairly consistent pattern.
Prior to the show, the 45-year-old gave a speech to the crowd, declaring "I am Ye, and everyone here knows that I am the leader."
"You can't manage me," Kanye said.
Cover photo: JULIEN DE ROSA / AFP