Kanye West's shocking comments on George Floyd open him up to lawsuit
Los Angeles, California - Kanye West's took his ongoing meltdown to a whole new level with some shocking comments on George Floyd's death, which leave him open to a possible lawsuit by Floyd's family.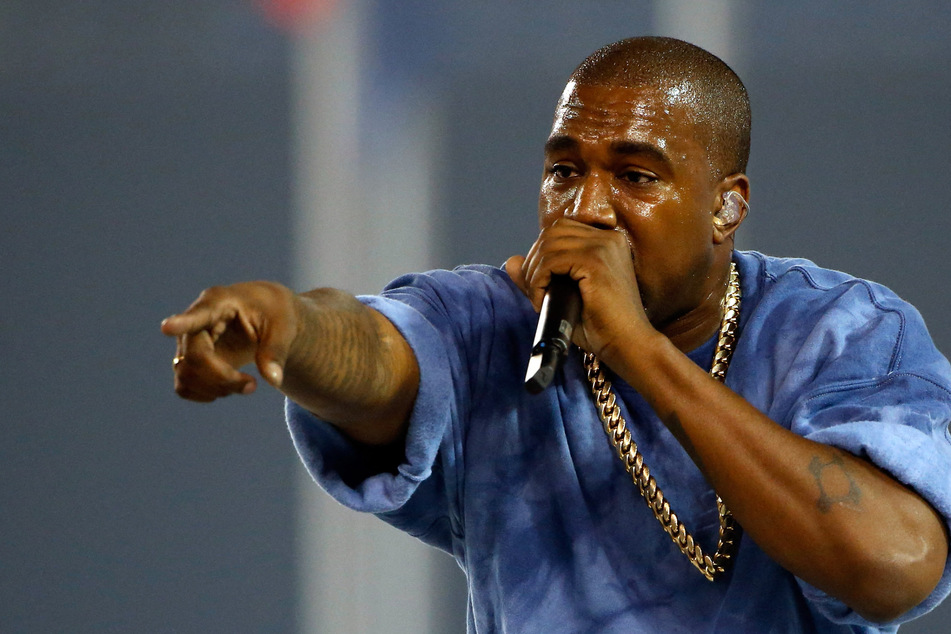 West sat down recently for an interview on the Drink Champs podcast and he spewed some mind-numbing theories about what "really" led to Floyd's death.
"I watched the George Floyd documentary that Candace Owens put out," Ye said, speaking about the far-right pundit's film, The Greatest Lie Ever Sold: George Floyd and the Rise of BLM.
"One of the things that his two roommates said was they want a tall guy like me, and the day that he died, he said a prayer for eight minutes," the rapper continues.
"They hit him with the fentanyl," he adds. "If you look, the guy's knee wasn't even on his neck like that."
Former Minnesota police officer Derek Chauvin knelt on Floyd's neck for eight minutes and 46 seconds.
Dr. Andrew Baker, the medical examiner who performed the initial autopsy, testified in court that Floyd died from "cardiopulmonary arrest" as a result of "law enforcement subdual, restraint, and neck compression."
Although 11 nanograms per milliliter of fentanyl were found in his blood, multiple examiners have said that it was not the cause of his death.
Kanye adds more antisemitism into the mix
In response to Kanye's claims, civil rights attorney Lee Merritt who has represented the Floyd family, said in tweet that the family is considering filing a lawsuit.
"Claiming Floyd died from fentanyl not the brutality established criminally and civilly undermines & diminishes the Floyd family's fight," Merritt said.
Kanye West went on to blame the "Jewish media" for blocking him out by not airing his interviews.
Cover photo: EZRA SHAW / GETTY IMAGES NORTH AMERICA / GETTY IMAGES VIA AFP