Kate Hudson posts topless photo – and her brother is not having it
Los Angeles, California - Kate Hudson let it all hang out with a topless photo of herself on Instagram, as thousands of commenters – including her big brother – had something to say.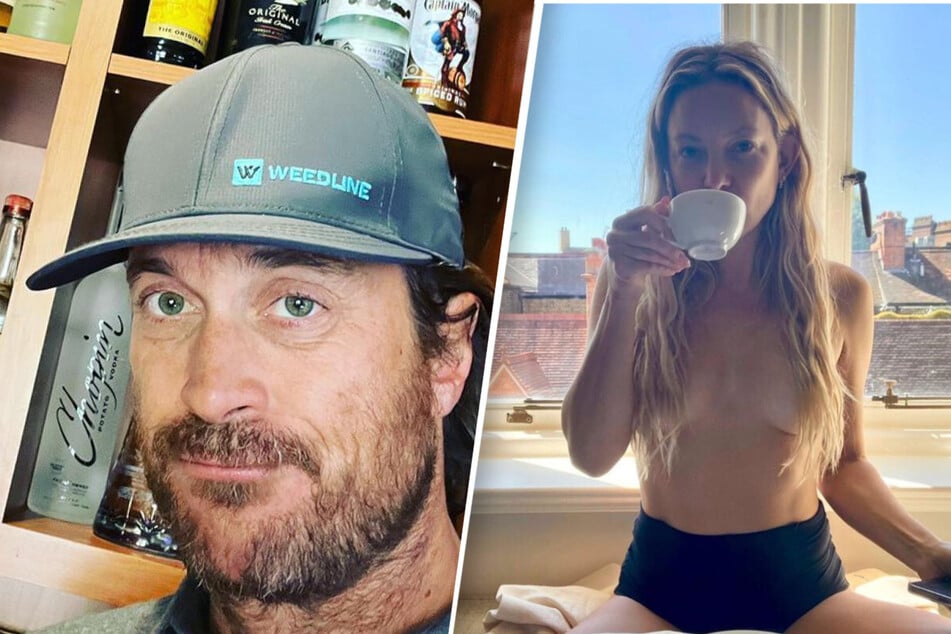 Was it coffee or tea?
Hudson shared a decidedly candid photo of herself over the weekend, casually sipping from a cup in front of the window.
She appears topless, with her long hair just barely covering her breasts.
"Sun's out," the 43-year-old wrote with a sunshine emoji, plus three more of a coffee cup.
The brazen shot has received nearly 500,000 likes and many enthusiastic comments, including from celebs like Paris Hilton, Selma Blair, and Michelle Pfeiffer.
In between the compliments and heart and flame emojis, there was one comment that stood out from a naysayer: Kate's big brother, actor Oliver Hudson.
The 45-year-old wrote just one word under the photo: "Nope."
Kate Hudson and Oliver Hudson grew up as "naked people"
Oliver's funny comment has received 3,000 likes and counting.
The two siblings and kids of Hollywood star Goldie Hawn have a close relationship and have played pranks on social media in the past. They also run a podcast together called Sibling Rivalry.
Oliver also spoke out about the topic of nudity among his famous family in November, explaining to People that they fully embrace nakedness.
"It comes from growing up in a very open family, honestly," he said. "Nudity has never been taboo. We were all born naked and it's the way it is."
"Even now with my kids, we're just naked people," he added.
Oliver has posted a photo or two of himself naked on his Instagram as well – so his sister definitely isn't the only one!
Cover photo: Collage: Instagram/theoliverhudson & katehudson