Kelly Clarkson's Walk of Fame induction to include a blast from American Idol past
Los Angeles, California - 20 years after Kelly Clarkson took home the inaugural American Idol crown, the songstress is getting her own star on the Hollywood Walk of Fame, and she's being inducted by none other than Simon Cowell.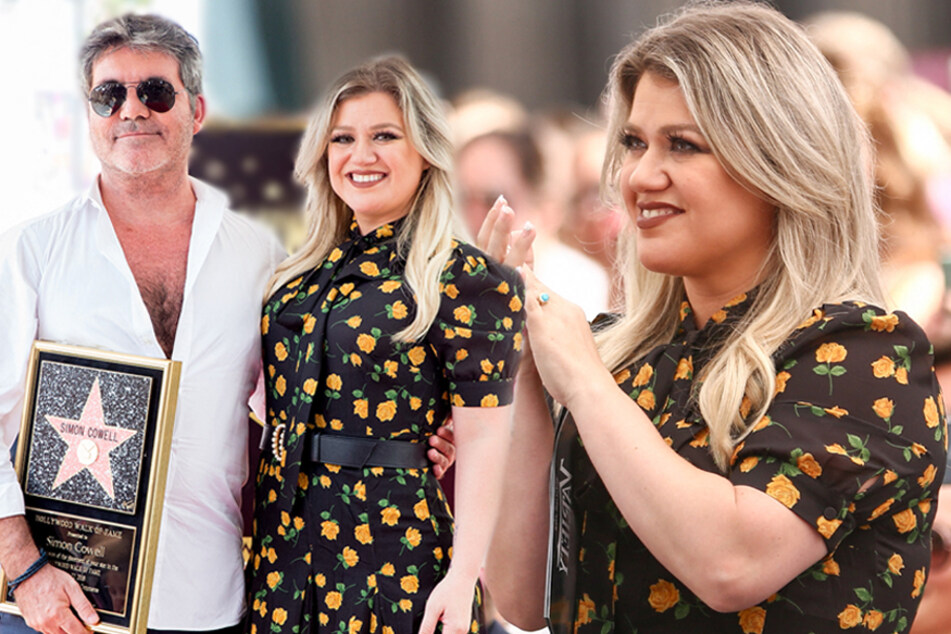 After a yearlong delay, Clarkson's Walk of Fame moment is finally happening, and her former mentor was tapped to be a part of the monumental honor on September 19.
But the delay might've worked out in the Miss Independent singer's favor after all.
September marks the 20-year anniversary of Clarkson winning the first season of American Idol, making her upcoming Walk of Fame induction that much sweeter.
Cowell's inclusion in the ceremony will be the cherry on top, as Clarkson presented the former American Idol judge and music mogul with his own star on the Walk of Fame in 2018.
Also set to be a part of Clarkson's big day is her music director Jason Halbert who has been by the singer's side since 2003. Per Variety, Halpert said: "I've had a front-row seat to some of the most amazing moments in music history with her ... It never gets old for me. And 20 years later, I remain foremost a fan."
Clarkson opened up about the 20-year anniversary of winning American Idol on Instagram: "That moment was the door that opened up so much access and opportunity, and creative partnerships that I will be grateful for all of my days." She continued, "Thank you so much to every single person that voted 20 years ago. Thank you! Thank you! Thank you!"
Cowell credited much of the show's success not only thanks to Clarkson's immense talent, but also because of who she is as a person: "Where we were very lucky with Kelly was that not only could we find someone with a hell of a good voice, but she also had this amazing sense of humor, personality, charisma."
Cover photo: Collage: Rich Fury / GETTY IMAGES NORTH AMERICA / Getty Images via AFP