Kelsea Ballerini hits fans with "deeply difficult decision" about her marriage
Nashville, Tennessee - Kelsea Ballerini just hit fans with the news that her marriage with Morgan Evans is over.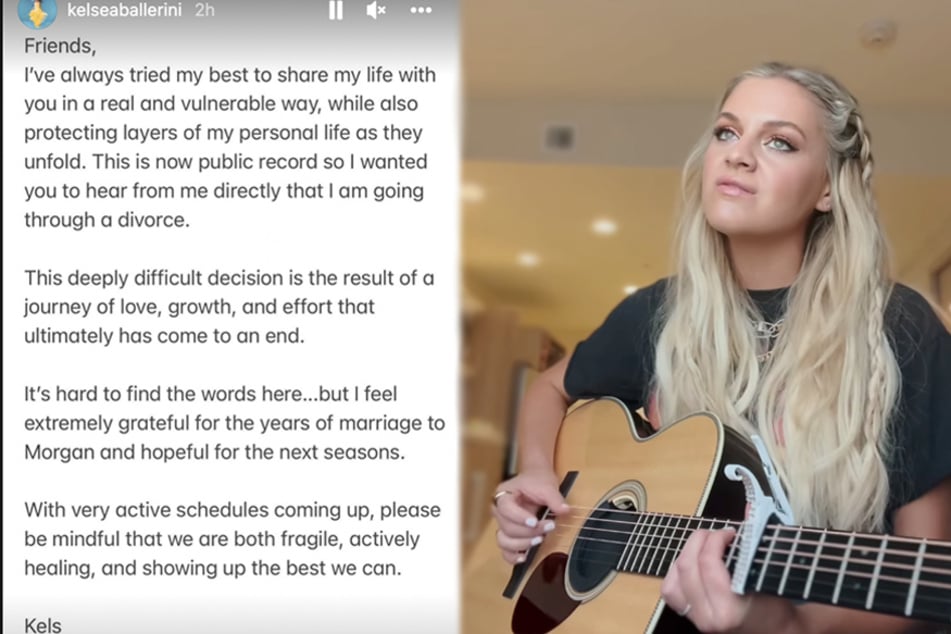 One of the hottest celeb couples in country music has officially called it quits after nearly five years of living the married life.
On Monday, Ballerini broke the heartbreaking news to her fans with a note posted on her Insta story: "Friends, I've always tried my best to share my life with you in a real and vulnerable way, while also protecting layers of my personal life as they unfold. This is now public record so I wanted you to hear from me directly that I am going through a divorce."
Ballerini continued, "This deeply difficult decision is the result of a journey of love, growth, and effort that ultimately has come to an end. It's hard to find the words here...but I feel extremely grateful for the years of marriage to Morgan and hopeful for the next seasons. With very active schedules coming up, please be mindful that we are both fragile, actively healing, and showing up the best we can."
The couple first met in 2016, were engaged by the fall of that same year, and later tied the knot in Mexico in December 2017. Though Ballerini opened up about attending couples therapy with Evans in 2021, the I Hate Love Songs singer has managed to keep much of her personal life out of the public eye.
While we're not sure what led to Ballerini and Evans' divorce, we wish nothing but the best for both of them.
Cover photo: Screenshot/Instagram/kelseaballerini