Khloé Kardashian reveals hilarious wardrobe malfunction at PCA's!
Santa Monica, California - Though Khloé Kardashian had a big win at this year's People's Choice Awards (PCA), she almost missed her moment due to a hysterical wardrobe mishap.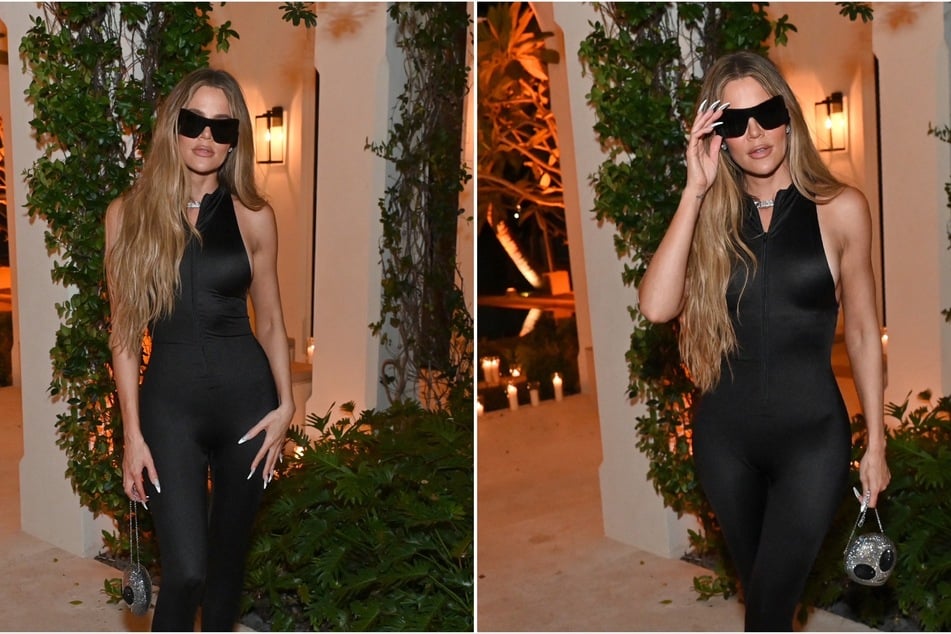 It's not an award show if there's not at least one wardrobe malfunction.
Unfortunately, the 38-year-old reality star was the victim of a fashion faux pas at this year's PCAs.
On Tuesday evening, after nabbing the trophy for Reality Show of 2022, KoKo took to her Instagram story to reveal that she suffered a major mishap with her dress.
"You guys, we just won People's Choice and I'm so grateful, but, OK, my outfit broke!" the Good American owner explained in the clip where she can be seen sitting in the back of her car.
"My outfit, the whole zipper popped open. I am sewn into my outfit. I had to pee. So we had to cut the stitching out and sew me back in."

"My hair, here, right here, is a disaster," she continued while moving the camera to show a clump of her hair.
"But that's OK. Champagne problems!"
Khloé continued to say that she was "so f**king happy that I won People's Choice for the fifth year in a row and that The Kardashians won, as well!"
The hilarious moment almost caused the mom of two to miss out on accepting her award alongside her mom Kris Jenner, who was also in attendance.
Still, no one can deny that Khloé slayed at the PCAs!
Cover photo: Collage: MARK SAGLIOCCO / GETTY IMAGES NORTH AMERICA / GETTY IMAGES VIA AFP